What is degiro.com? How effective is it? Is it one that you can actually recommend to your colleagues and friends? Let's unearth all of that and more in today's comprehensive review, which will take the following structure: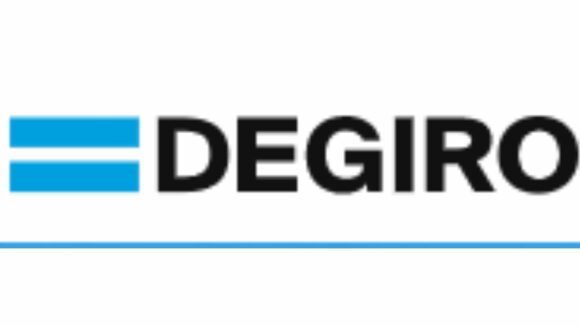 What is Degiro.com?
What can you expect from the trading platform?
How to open an account on Degiro
How to deposit and withdraw money on this platform
What are the fees you should expect to pay on this platform?
Is Degiro Safe?
Is Degiro genuine or is it a Scam?
Pros and Cons
---
Name of the platform: Degiro
Official Website URL: https://www.degiro.com/
Overall Rating:
(3 / 5)
Recommended: Yes (only for stock traders)
Crypto traders can use this alternative!
---
What is Degiro.com?
Degiro exists as a Dutch-based online broker. The company offers stock trading services at relatively low fees. it is regulated by the Dutch Central Bank as well the Authority for Financial Markets.
Degiro makes it clear that its intention is to offer low cost but comprehensive stock trading services through their platform, which they state is effective and trustworthy, with the objective of empowering their customers. With the platform, customers can access all global exchanges at any time, from any device.
The company was created back in 2008 and has been trying to spread its roots to the rest of the world ever since.
---
What can you expect from the trading platform?
Degiro is a platform that is relatively easy to use, by the industry standards. The desktop website is clean and quite responsive, to the extent that even a beginner can very easily start purchasing and selling stocks without needing any special assistance.
It is also fairly easy for one to see when they have received dividends on their account. The platform is actually very simplified, to the extent that most advanced traders may perceive it as being too basic. To most regular traders, however, the platform is perfect and good enough. Degiro also has a mobile app that you can easily make your way around as well.
You can access a wide variety of financial products on this platform, with the exception of Forex trading. Most people visit this platform to purchase and trade in stocks and ETFs. There are 32 stocks from all over the world, along with 5,400 different ETFs. Most of Degiro's competitors have more financial instruments to offer, though Degiro has most of the basic stocks that you would think of relying on to earn your income.
You can also take advantage of the free ETF trade offer that is given once per month.
---
How to open an account on Degiro
Opening an account on this platform is quite easy. Everything is done online, and you will not be requested to make an initial deposit right after opening the account. You can open your account within a day, though at times it can take 2 to 3 days to complete the process. You will only have to fill the forms as requested by Degiro. You will also be required to upload a copy of your ID card or your passport. Not forgetting that you have to provide the IBAN of your bank account for the purpose of deposits and withdrawals.
Once you have opened the account, you will be required to confirm that you know the risks of relying on financial instruments to make your income, and accept Degiro's terms and conditions, before you can move to the step where you get to deposit some money.
---
How to deposit and withdraw money on this platform
Depositing and withdrawing money on this platform is also easy as well. All you need to do is to send Degiro a bank transfer request with the account number that you gave them at the time you were creating your account. You should make sure that you make the transfer in the currency that you set in your Degiro account. You can therefore utilize services such as TransferWise or Revolut if you intend to use another currency, other than what is in your Degiro account. Upon making the money transfer, you will receive it in your Degiro in about 1 to 2 days.
Unfortunately, you cannot make deposits using your credit card. This would make the transaction faster, so this is an area that Degiro can revisit.
Withdrawing money on this platform is very straightforward and is actually free. The money you withdraw hits your bank account in about one day.
---
What are the fees you should expect to pay on this platform?
The fees charged by Degiro are relatively low since this company's objective is to make stock trading very affordable for everyone. For starters, there are no account opening fees, no inactivity fees, and withdrawal fees as well. Investors who are out to derive long-term value from their investments can therefore rely on this platform ( since they will not incur the costs that are otherwise associated with making regular trades).
Talk of trade fees, they are also quite low on Degiro. They are dependent on the volume of your trades, by they are significantly lower in comparison to other stock trading service providers such as banks. Generally, it is quite cheap to invest with Degiro, and the fees charged will barely affect your investments.
---
Is Degiro Safe?
I think Degiro is safe by the general security standards in the industry. The platform has been around since 2008. This is more than a decade of existence, and one cannot help but believe that it is one that is taking its business seriously. Degiro is a fully regulated platform, hence all its activities are overseen by the authorities who would step in if there was any type of fraud.
---
Is Degiro genuine or is it a

Scam

?
We have already seen that this platform is safe, and one that is out to deliver services at some of the lowest fees in the industry. The customer reviews on Trustpilot do not point to it being a scam, but only paint a picture of a platform that is trying to offer the services that it has promised to its customers. The platform has a rating of (3/5) stars, which is not bad considering that the feedback is coming from more than 1000 customers. I think this platform is genuine, though I would also advise you to take your time to research more if it will help you meet your money-making objectives. Alternatively, you can have a look at what people are relying on in the crypto industry to make an income.
Crypto Exchange Alternative To  Degiro
---
Pros and cons
Pros
Very low fees
It is regulated by well-known authorities
It has an easy to use the web and mobile platform
Cons
No crypto and forex trading
Credit and debit card deposits not supported.
---
Final Words and Verdict
Verdict: Legit 
Overall Rating:
(3 / 5)
Degiro is a low-fee stock trading platform that is out to deliver simplicity and ease-of-use to its customers. It is one that has been around for quite some time now, trying to deliver its services to people living in different parts of the world (besides the Netherlands, where it originated from). The platform is more of an average platform, that you can use if you do not want to trade in cryptos or even access benefits such as a crypto ATM card. If cryptos are your thing and you want to make your income and keep it safe, here is a platform that you can rely on.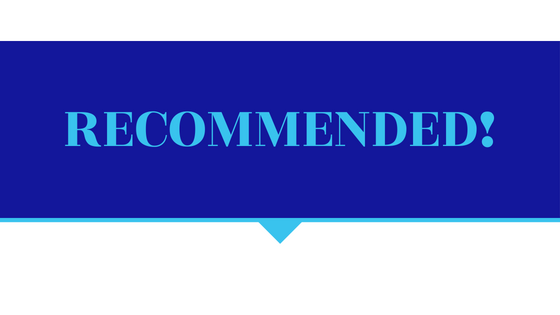 ---
Thank you for reading through till the end of my review of what Degiro.com is about. I hope that you enjoyed it and that you will have a look at what its crypto alternative has to offer. Let me know if you have any questions about this platform in the comments section.
Your Friend,
Eric, Investor, and Blogger at Start Make Stop Waste!