Today we take a look at the HQ Solo Ads website. What is HQ Solo Ad all about? Is it a scam or do their service work? These are some of the main questions this review will focus on. Ok, here we go!
Product: HQ Solo Ad

Website: www.hqsoload.com
Owner: Elad Barshishat
Price: Depends on what package you buy (read further down)
Who is it for: People in the "make money online" niche looking to advertise
Overall Rating: 
(3.5 / 5)
What is HQ Solo Ad about?
The name says it all, this is an advertising service, a solo ads service to be more correct. Their super-short promo video explains how the service works. Click play below to see it for 45 seconds:
I first came in contact with the company through Facebook where I was contacted by a beautiful young woman with a private message where she offered advertising services to me. She laid it out so it sounded interesting and I decided to give it a try. Then another (also beautiful) women contacted me on Facebook about the same company… Hmm, do they only got beautiful women working as their agents??
It felt like I just had to try this and discover if the quality of the service was just as good as it sounds from all the testimonials on their website with happy users.
---
How does it work?
To start using their service is very easy, you pick one of the "click packages" and choose the one you want, then you simply fill in the website of your choice that you want people to click on.

What tier to choose?
First of all, you have to decide if you want to buy from the tier 1 section or the Tier 2 section.
The difference is that Tier 1 will only show your ad to people living in the top 5 English speaking countries (most likely to buy something) U.S.A, Canada, Australia, England, Ireland
The other tier (2) will show your ad to people from all over the world. This option is cheaper than the tier 1 option.

---
What results can you expect?
Personally, I ordered the 100 click tier 1 package (costs $149) and it took 4 days before my campaign went live (even if it was scheduled 3 days later they managed to get it up and running faster). That is a plus of course.

my results from the campaign were actually 46 opt-ins on those 100 clicks so I have to say that I am satisfied with that.
Now I have to wait and see what the sales rate will be from that 46 opt-ins. I expect to see at least 1 sale (maybe even 2) from those opt-ins and will update this review in 1 month with details on how many sales I got out of those leads captured.
---
Update!
Ok, this update was supposed to come after 1 month but better late than never, right? 🙂 Well, just want to say that I didn´t make any sales from all of the opt-ins I got, however, I have tried another service that got me sales.
If you want to read about that one instead click here (this link give you a $5 coupon) 
---
Is HQ Solo Ad a scam?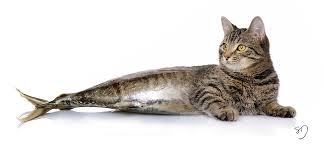 So, is HQ Solo Ad a scam? I have to say that I was a bit skeptical in the beginning as it sounded a bit too good to be true, and then all the beautiful women on Facebook contacting me trying to convince me to try the service…
Were their accounts even real? Checked them out and have to say that they look pretty real to me.
Anyway, I would say that 46 opt-ins from 100 clicks are good results.
So, for now, I would absolutely not call this a scam.
---
How is the support?
The support that I received is good, beautiful girls answering whatever question you may have. What more can you ask for? 🙂
---
The good
Super simple service to use (all you need to provide them with is a landing page/opt-in page)
Good results
Good support
If you want you can write your ad yourself
Reasonable pricing
The bad
If you don´t write your ad yourself you can NOT see how it will look like (and be presented to potential leads)
Only works within the "make money online" niche
No refunds
---
Why You Should (or NOT) Try HQ Solo Ads
Obviously, this is for people who have an offer (and a landing page) to promote in the "make money online" niche, so if you have a good product or service that you want to present to people who are interested in the subject of making money online then I would recommend that you try this service out.
Tip: Make sure that your offer is going to at least pay back the cost of placing your ad with 1 sale, so pick a product that is both good and PAY good for you before trying the service. If you need help finding such a product (or service) to promote feel free to ask me for help and I will do my best to help you find one.
If you are not in the "make money online" niche then this service isn´t for you.
---
Are there better alternatives?
Well, one that has great ratings from its users is Udimi, it also got other features than HQ and even allows you to browse around on different advertisers profile so you can pick the one who fits best for your needs.
***If you want to check out Udimi click here <== (This link gives you a $5 discount to use for advertising)
---
Final words and verdict
Verdict: Legit
Overall Rating:
(3.5 / 5)
For now, I have to call this legit and also give it a high rating. This can change to either a lower or a higher rating as I am waiting to see how many sales will come out of that 46 opt-ins.
If at least 1 sale will come out of it I will try the service again as 1 sale is worth more than the cost ($149) for the Tier 1 (100 click) package I bought.
---
Get people to find you WITHOUT having to pay for ads
It is very important to mention that you absolutely not have to spend money in order to get your stuff out there. Probably the best way is to use keywords and place them in strategical places.
If you want to read more about how to do that yourself, (it is way more simple than you might think) you can download my free guide on how exactly to do that.
I hope you found this short review on HQ Solo Ad to be helpful and now you should have a better understanding of what it is and if it is something for you or not. If you have tried the service out please share your experience in the comment section below. Also, if you have any questions about this review I will be more than happy to answer them below!
I wish you success!
John
Owner of: $tartMake$topWaste.com