What is My Binary Profits? Are you thinking of trying it out? There is some things you need to know about it, before, and IF you try it out. Just another binary trading scam? A legit opportunity? You will have the answers in this short review!
Product: My Binary Profits
Website: www.mybinaryprofits.com
Owner: Unknown (not a good sign)
Price: Free to sign up (but requires you to invest money to make money)
Who is it for: People who already have money, and are ready to (risk) invest and trying to make more money fast.
What is My Binary Profits about?
My Binary Profits sounds like a binary trading program, right? Well it is NOT, in fact it has nothing to do with binary options trading at all… Why do they have Binary in the name then?? Good question actually, maybe they have it to draw attention to the product?
Nowadays online the most popular "make money from home" products are Binary Option trading "software" scams or "revenue sharing scams!
But what is My Binary Profits then? It is a revenue sharing program! That is all it is!
If it is a scam?
Hard to tell, but worth to mention here is that most revenue sharing programs only lasts for 2-3 months! Then suddenly the owner decides to "disappear" with the money and leave the users with empty pockets…
That is why you should always look up who the owner of this revenue sharing programs is before you invest any money into it!
You should also keep in mind that My Binary Profits only been online since september this
year (2015) so you might want to wait a couple of months before joining this…
The fact that the owner of My Binary Profits is unknown make this feel like a VERY BIG risk!
=========================================================
If you like the idea of investing (without having to buy ads like you do with revenue sharing programs) and watch your money grow. Then you should check this out. It is a legit way to make your money grow, even at a much higher percentage than ANY revenue sharing program out there.
Click here to read more about it.
=========================================================
How My Binary Profits works
My Binary Profit is a revenue sharing program, how it works is really simple actually.
The way (all) the revenue sharing program works is when someone (a member) puts money into the program, all the money is shared in one pool.
So if no more people join, then the money will stay in that pool and you are not going to make any money from this. That is the reason why you are going to see other members promoting this A LOT. Because if noone joins with new money, noone is getting paid.
It is really that simple, and that is how it works.
So, can you make money with My Binary Profits?
Yes of course. As long as there is people that join and become members (and invest) constantly it will work. Actually My Binary Profits has a little more than 5.000 members right now and that is a pretty solid number if you ask me.
My Binary Profits also have a refferal program
One good thing about My Binary Profits (and other revenue sharing programs) is that they have so called refferal programs.
This means that you will get a commission if you get people to join. My Binary Profits pays 10% in commission. So if you get someone to join that will put in (for example) $2,000 then you get $200. If they put in more, then you get more.
Pros & Cons of  My Binary Profits
Everything and anything has good sides and bad sides. My Binary Profits is no different. Keep this in mind:
Pros:
You can make money
It accepts Paypal
Don´t take a lot of work
Is still paying (for the moment)
No need clicking on ads
10% referral commission (if you get someone to join)
Cons:
BIG risk
No guarantees of getting paid
There is no refunds
Minimum withdrawal ($250)
You need to invest big to win big
Unknown owner
The biggest problem with My Binary Profits is probably that there is a lot of competition. Popular revenue sharing programs have everyone trying to promote them, so it will be hard to get in front of them.
The best thing about My Binary Profits is that they accept Paypal, and that is always a good thing in this business.
Who is this for/not for ?
Only try this if you already have money, that you are willing to invest (and take the risk)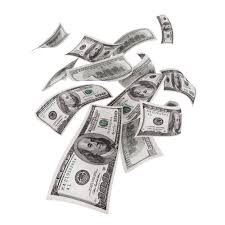 with.
If you don´t have a lot of money don´t even think about trying this!
There is other ways to make money online that you don´t need a big investment to get started with, you will find a VERY good option at the bottom of this page.
Final words and Verdict
Verdict: Legit! (for now)
Overall rating: 4/10
I have to call this legit for now, that might change (very soon) but right now this works, you can make money like this, and you will get paid… For now, but I have a feeling that My Binary Profits is not going to last very long…
Important to mention: If you are into the whole idea of revenue sharing there might be better options.
There is other programs with owners that are well known and have good reputation, and has also been around for bigger time periods than 2-3 months. I have 2 of the (probably) best ones listed on this site.
They are My Paying Ads and Traffic Monsoon.
But… just remeber that they are still revenue sharing programs and:
Revenue sharing is always still going to be a BIG risk!
If you want to make money online in a solid way (without all the risks and big investments) you should checkout my #1 Recommendation. It will take some time before you start making money, but when you get a hang on it, there is NO LIMIT on how much you can make!
That is the exakt same way me and thousands of people started out and learned how making money online (in hundreds of ways) works. It has been online since 2005 and have 400,000 members for the moment! You will get all the help you need (whenever you want) and it is also $0 free to join, if you later invest into it is up to you, but I would recommend it, even if it´s not necessary at all.
I think I have mentioned everythin that I wanted to address in this review. Now you should know what My Binary Profits is all about and if it is something for you or not. If you have tried it yourself please share your experience with us in the comment section below! Also if you have any questions about this review please ask!
I wish you the best and a lot of success!  (In whatever thing you decide to do)
Thank you for reading!
John
Founder of: Start Make Stop Waste