Today we take a look at something named Novem Gold. What is Novem Gold? A Scam or a safe and solid investment? What are the risks? Is this really something for you? This is some questions I will try to help you with!
Product: Novem Gold
Website: www.novem.ag
Owner: Wolfgang Schmid (CEO)
Price: Depends on your investment
Who is it for: Gold and silver investors and/or Cryptocurrency investors
Overall rating:
(2.5 / 5) Be very careful
What is Novem Gold?
Novem Gold is a new phenomenon that has started to show up here and there around the world wide web. According to their official website, it was founded by two precious metals and gemstone experts with international experience in trading.
As they say a problem in the form of the many frauds and deceptions in the precious metal industry they figured it had to be a better way to buy and sell gold. So they created the Novem token and the 999.9 token.
How does it work?
There are two different tokens created for 2 different purposes:
NOVEM Token:
NVM, a true utility token, is used to pay for services and trading costs relating to the 999.9 gold token
Receive bonuses when you purchase physical gold

Built on the NEO blockchain

Provides additional benefits for current and future partners

Bonus paid when used to buy gold

Can be traded on cryptocurrency exchanges
999.9 Token:
Directly linked to physical gold, 999.9 takes its name from the common purity measure of gold, 999.9
100 tokens equal 1 gram of gold

Can be traded on the blockchain (classed as a 'stablecoin' due to its price being linked to real gold)

Token price is tied to gold price

  Token is classed as a security

Gold reserves certified by LBMA (London Bullion Market Association) – the world's most respected gold authority

999.9 tokens are not part of the ITO (initial token offering)

Will be tradable on Security Token Exchanges

Will be audited by an independent auditing company on a regular basis
---
Is Novem Gold a Scam?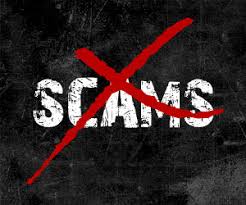 So, is Novem Gold just another new cryptocurrency scam? Well, that is a question that is hard to answer for the moment and time will tell this.
For now, I would say that you should NOT invest in this (or any other new "crypto opportunity" until you are absolutely sure of some things.
Here is a general rule of thumb you want to stick to before even considering investing in a new coin:
If it starts (or started) with a BIG pre-mine (like DASH, for example) you most likely want to stay away

 If it´s exclusively mined by a central authority (like STEEM, for example), be careful

If it doesn´t solve any problem in the world (the offline world), then it is not even worth looking at

If it claims to solve A LOT of problems, then it is probably very hyped

If it doesn´t have a strong community on social media, then it will probably never be worth anything
**Read more about how to avoid crypto scams on this page
I do not care that there is a "trusted" team behind it that show of their faces on the website (even though I always like when owners aren´t hiding).
I have seen it all before and that does NOT automatically mean that this won´t turn into a scam along the road, and the same thing goes for the "social proof" of the different features on their website, Forbes, Business Insider, Yahoo Finance, etc…
Again we have seen this before, and we will continue to see it… remember the One Coin for example? It took the world by storm and collected over 4 BILLION dollars of investors…
They all lost everything in the end, and the company is now under investigation for fraud as it seems to be a Ponzi scheme (HYIP).
---
 Better alternatives?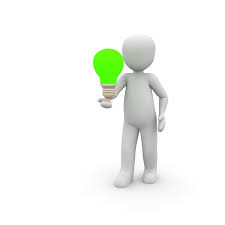 Well, if you are interested in investing in gold and silver isn´t it better to get the real (and physical) deal? I mean, gold you cannot see, touch or hold? Is that really a good idea? I am not so sure about that.
Investing in cryptocurrencies is not something that you should jump into if you do not know what you are doing, there is no market in the world right now that holds a bigger risk of getting scammed than in the crypto market. The scams are literally EVERYWHERE and they are hard to spot.
I would go as far and say that around 95-97% of all coins and tokens out there are complete scams and will only leave holes in their investor's pockets. If you want to invest in them then stick to the ones you know for a fact are not a scam, like Bitcoin, Ethereum, etc.
==> You can read how to spot a cryptocurrency scam here
The best place I can recommend if you want to invest in both gold (or the legit cryptocurrencies) is a place that holds great benefits for both alternatives. It is not for the "small investor" though as minimum investment amount starts at $5,000.
However, it is the world´s safest way to invest in Cryptocurrency (and gold) and your investment is actually FULLY insured in case of some unforeseen event like a natural disaster or a hacker attack.
==> This is the #1 recommended place for Gold and/or Bitcoin (and some other cryptocurrencies)
---
Final words and the verdict on Novem Gold
Verdict: Be careful
Overall rating:
(2.5 / 5)
Ok, I think that sums up the overall vie of this new token and for now, I cannot say it is either legit or a scam. The best advise I can give is to be very careful and do your own throughout research before you make any decision.
No matter if it is on Novem Gold or any other new coin or token "opportunity# that comes your way, because new ones come to life online every day… and around 95-99% of them are complete scams, so please keep that in mind.
What I would recommend?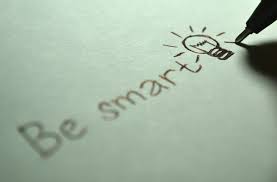 As mentioned above, it is very important that you are 100% sure of what exactly it is you invest in and in the Cryptocurrency space that can be a hard thing to do. So, if you feel that you do not have the knowledge needed for that I would just stick to the Bitcoin and Ethereum as those 2 are at least real and legit cryptos.
You made a wise decision to read this review and you are a smart person. I am absolutely sure that you will find the right investment that suits your particular needs and that you also feel safe and comfortable doing business with.
If you are interested in investing in a safer and more solid way then there is actually a precious metal investing company that offer cryptocurrency services as well, and not only that they do it in the world safest way to invest in Bitcoin and other cryptos. Your investment will be FULLY insured: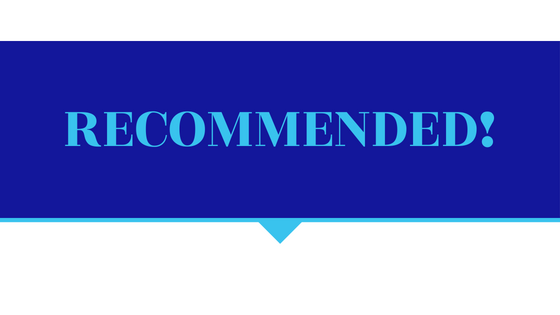 ---
I hope you found this short review of Novem Gold to be helpful and now you should have a better understanding on what it is and if it is something for you. Please, share your own experience in the comment section below and if you got any questions about this I will be more than happy to answer them below!
I wish you success!
John
Founder of: $tart Make $top Waste