Today we will review the paidwithcash.net site. What is paidWithCash.net? A scam or a legit opportunity for you? The reason I do this review is because one of my readers asked me to take a look on this site for him. Ok, here we go!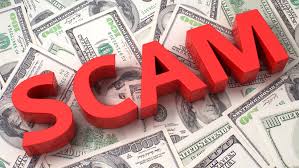 Product: It is not a Product
Website: paidwithcash.net
Owner: ??
Price: $1 for 1 week, after that it is minimum $37 per month all the way up to $127 per month
Who is it for: people looking to make Money online in the form of MLM
What is PAIDWITHCASH.NET about?
If you have landed on the paidwithcash.net website you have probably noticed that it is pretty much only 1 page, if you haven´t looked at the earning disclaimer also of course… You know the small text at the bottom of the site (where people are a little more honest about the money earning aspects of things).
However, what is Paidwithcash.net? It is exactly what it looks like, it is a LANDING PAGE, or in other internet marketing terms a SQUEESE PAGE. That means that it is made for one purpose and one purpose only, to be as attractiv as possibble to as many people as possible.
That is also why it claims to have a "system" that makes you $3,000+ every day, that you can try for $1.
I mean that offer sounds pretty interesting to a lot of people, right?
Is that true in the reallity? LOL! It ain´t really what it sounds like 🙂
What is it really about then?
In reallity it is an offer to try a program called Aspire. What that is is simåply a platform that can teach you internet marketing skills and techniques that you can use to build an income.

There is nothing wrong with that of course, personally that is also how I started my "internet carrer" but… I found a place that was absolutely free to try and I didn´t find it through any campaign that claimed to have some kind of $3,000 per day made for you system.
I found a down to earth place that actually is very well known and established online, the leading one in this business since back in 2005.
I found WA.<==
However, back to the Aspire…
You will pretty fast understand that $3,000 per day will take a long time to achieve, if you will ever achieve it…
Reality is that you will probably not make a cent your first 4-5 months even if you work your ass of learning internet marketing techniques, you could but please do not count on it.
I bet some of the first thing they teach is how to build a LANDING PAGE like this one so you also can drive people to Aspire LOL!
There is also different levels of memberships on Aspire, the most expensive one is also the one who will give you most benefits… of course… That one will cost you $127 per month
If you drive people to Aspire you will earn a commission from every member you get there, the program costs $37 per month (after the $1 test period of 7 days is over). So you will get a commission of 40% of $37 per person you get to join.
But, you have to learn how to bring people to the program first… You also got to upgrade your membership for an additional cost of $17 to be able to recruit peopeto it… Ok, that´s a little strange!
Is it a scam?
So, is Aspire a scam? No not in my opinion, you will learn things that you can use to make money online and that is something (in my opinion) worth paying for even if you can found most of the techniques they learn for free online.
But…
What I DO NOT Like about Aspire?
I do not like the fact that after you have paid $1 to "test drive" the program for 1 week you need to cancel your membership if you don´t want to pay the $37 monthly recurring fee. It also got other more expensive membership levels, that will give you more value…
It would be much better with a free test drive that don´t require you to put your credit card info and stuff like that….
Then there is one more thing that I really DO NOT like…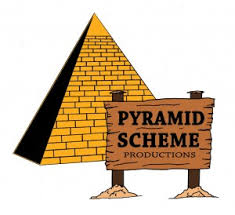 I am also not a big fan of MLM (pyramid structured businesses) and that is actually what Aspire is…
Tired of pyamid schemes ??
If you want to try and see if internet marketing is something for you for free and also without puttin in any credit card details. Also, a program where you can stay a free member for as long as YOU want and not having to get involved with MLM (pyramid schemes).
Then I suggest you check out Wealthy Affiliate University imstead
Final Words and Verdict
Verdict: Legit (but would recommend other programs instead)
Overall rating: 6/10
Ok, this seems legit to me and I understand that the program has good value for someone who want to learn to make money online.
The rating 6/10 is an ok one, I would have given a higher rating if it wasn´t because the "fishy method" of $1 trial and right after that $37 monthly billing. That kind of memberships are not something I am a big fan of.
Bottom line, if you are interested in learning internet marketing this might be something for you, maybe not the best choice for a beginner but the program absolutely got some value and to be honest $37 per month is a pretty good price if you ask me.
Just keep in mind that it will take both time and effort before you could start earning money from it, it is not a "pre-made $3,000+ per day system" that will spit cash in your face 🙂
The truth about making money online
That is the truth to making money online actually, it takes time and effort. You also going to need good patience (at least in your first months learning and acting)
If you got those ingredients in your mindset I am absolutely sure that you will make money online whatever (legit) program you decide to go with.
Just pick one and stick to that one and you will be fine.
Hope you found this short review of paidwithcash.net (or Aspire) to be helpful, now you know better what it is and if it is something for you or not. If you have tried it please share your experience with us in the comment section below, it can help others making the right decision. Also, if you got any questions about this review I will be more than happy to answer them below.
I wish you a lot of success!
John
Owner of: StartMakeStopWaste.com