What is Palm Beach Research Group? Can you earn any income by relying on it? Today we shall be addressing these questions, as we try to establish whether Palm Beach Research Group is one for you. Here are some other questions we shall address in the review: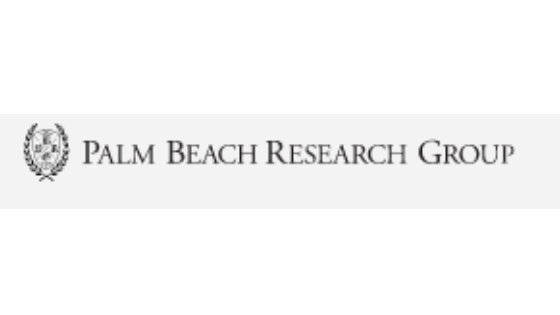 What is it about?
Which products does Palm Beach Research Group offer?
How are its products priced?
Is it genuine?
What are its pros and cons?
---
Name: Palm Beach Research Group
Official Website URL:https://www.palmbeachgroup.com/
Overall Rating:
(2.7 / 5)
Recommended: No.
---
Challenging times deserve prudent approaches to investment. Here is how the experts are thriving. 
---
What is Palm  Beach Research Group?
Palm Beach Research Group exists as a publishing company that uses a different approach in the provision of services. Most of the financial advisory companies in the current age and time simply offer clients stock "tip sheets". Palm Beach Research Group's objective is to provide you with information that will guarantee your financial prosperity. They usually do this by presenting you with a very sound wealth-building strategy that will work for your current needs. Palm Beach's team has access to some of the richest people in the world, and they usually rely on the research they have conducted on them, to help you implement some very strategic wealth-building moves.
The interesting thing about PBRG is that it does not limit wealth-building strategies to stocks and bonds. As a client, you also have access to options such as real estate, private equity as well as non-traditional assets such as gold and cryptos. The research that the staff at Palm Beach Research Group does is 100% independent. They do all the background checks to ensure that the wealth-building strategies they present to you are backed by concrete facts, not just hearsay.
This company's philosophy is a fine blend of:
Conservative but income-based investments.
Asset protection
Smart speculation.
Such is an approach that the owners of this company perceive as being 100% unique.
Which products does Palm Beach Research Group Offer?
Palm Beach Research Group offers its services in the form of unique packages. Each package is unique and therefore presents its users with unique benefits. Here are some of the main service packages that are available :
Palm Beach Daily
This is a daily easy-to-read newsletter that is created by Teeka Tiwari (the editor). This daily newsletter has very important wealth-building ideas that the staff at PBRG uncovers on the go.
The Palm Beach Letter
This is Palm Beach Research Group's flagship investment advisory newsletter. This newsletter offers insights on safe income-generating assets such as stocks that pay dividends. If you subscribe to this newsletter, you will receive information about how these assets can fit into your wealth-building strategy. You will also be guided on how to set aside a portion of your portfolio for smart investment speculation such as cryptos, hedges such as gold, as well as superb ideas such as tax-lien investing.
Palm Beach Insider
This is Palm Beach Research Group newsletter that is compiled by Jason Bodner, who is a Wall Street Insider. Jason shows you where the affluent investors are channeling their investment money into so that you can follow what they are doing so that you can also build sustainable wealth.
Palm Beach Confidential
Palm Beach Confidential is this company's cryptocurrency newsletter service. Most of the cryptocurrencies that are usually recommended in this service are those that have a market capitalization of less than $1 billion.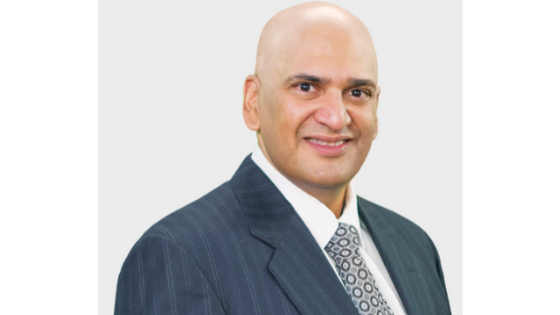 Teeka Tiwari is the editor of this newsletter, and he calls upon you to trust him with his premier crypto analytics skills. He relies on a well-known technique called "asymmetric investing",  in which small sums of money can be turned into massive gains.
     5.Palm Beach Trader 
This is Palm Beach Research Group's advisory service. Jason Bodner presents to his readers all of the valuable stocks that are making their entry into the market before their process shoots up. He uses his Unusual Institutional (UI) signal as well as a set of algorithms to find the very best companies that bear fundamental and technical qualities.
    6. Palm Beach Crypto Income Quarterly
This is a unique service that presents cryptos that have the potential to pay impressive dividends, thus guarantying you an income regardless of how the market is performing.
    7.Teeka Tiwari's Alpha Edge
This new newsletter by Teeka Tiwari is all about giving you the Alpha Edge. This refers to finding individual investments that have the potential to beat the averages consistently.
      8.Palm Beach Venture
In this newsletter, Teeka Tiwari relies on his hedge fund manager skills to generate life-changing gains and then shares the strategies with you. Previously, you had to be a millionaire to be part of Palm Beach Venture, but Teeka Tiwari has made it possible for anyone to access elite strategies to increase their wealth by 10x to 500X.
9. Palm Beach Quant
Teeka Tiwari relies on a very effective trading platform that has the potential to detect the historical patterns in stocks and to predict future movements. This, when combined with the leverage of options can help you make hundreds of thousands of dollars monthly.
10. Palm Beach Infinity
This is the highest level of membership at Palm Beach Research Group. It is also the most valued one. As a member of this newsletter service, you will get lifetime access to Palm Beach's premier trading services. You will also get very special research and strategies obtained from everyday investors.
If you want to benefit from Palm Beach Group's services, you have to pay for the package that you can afford. Here is how much you will have to pay for each package:
Palm Beach Daily- Free
Palm Beach Letter- $199
Palm Beach Insider- Free
Palm Beach Confidential – $5000
Palm Beach Trader -$4000
Palm Beach Crypto Income Quarterly- $3500
Teeka Tiwari's Alpha Edge- $4000
Palm Beach Venture – $5000
Palm Beach Quant – $5000
Palm Beach Infinity – You have to consult the customer support service for this newsletter's membership.
Is it Genuine?
Palm Beach Group is 100% genuine. The company exists and has a physical address in Delray Beach, USA. Unfortunately, it has very poor ratings on various consumer trust sites. It has an average of 2.5 stars on Trustpilot which is quite low for a company of its kind. Its past has complained about the very poor customer service and very uncertain investments, which is nothing close to what I would advise you to try out.
You can however work with Capitalist Exploits, which has an average of (4.8/5) stars on consumer trust sites. Capitalist Exploits has been proven by numerous customers to offer very valuable diverse investment insights that you can also bank on to build your portfolio.
Pros and Cons
Pros
Cons
Negative reviews on consumer trust sites
Not very reliable and not trustworthy
I hope you now have a clear idea about what Palm Beach Research Group is. Have you relied on its services and would like to share your experience? Kindly do so in the comments section.  Also have a look at what my number one alternative to Palm Beach Research Group has to offer.
I wish you the best,
Eric.