What is ShapeShift.com? How does it compare to its competitors in the market? What are customers are saying about it? Join me as we review this platform to find out about this and more. Here are the main elements about it that we shall be looking at: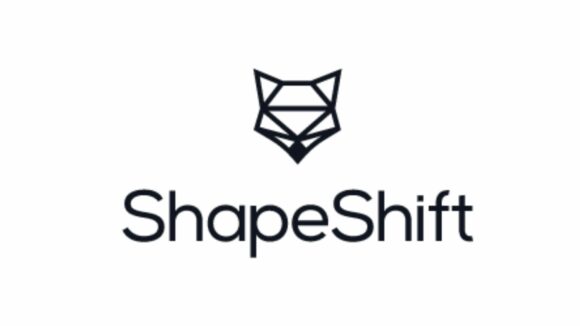 What is ShapeShift.com?
How does ShapeShift work?
What are its features and Services?
Which features and services does it offer?
What is ShapeShift for Mobile?
What is ShapeShift for Business?
What fees can you expect to be charged for using this platform?
Is ShapeShift Genuine or is it a Scam?
Pros and Cons
---
Name of the platform: ShapeShift.com
Official Website URL: https://shapeshift.com/
Overall Rating:
(2.3 / 5)
Recommended: Not Recommended
==> Here is an alternative you can try out though<==
---
What is ShapeShift.com?
ShapeShift exists as an instant digital assets exchange platform that lets its customers to access cryptos and to convert them to their preferred options. The platform allows the users to convert cryptos such as Bitcoin, Dash, Dogecoin, Ethereum, Monero, and ZCash. The company that runs this platform has its headquarters in Switzerland.
Owing to the fact that ShapeShift is an instant digital asset exchange platform, its services are best suited for those whose main objective is to purchase or convert one crypto or digital coin to another. With this platform, one does not have to create their account, give personal details, or go through the verification process. This means that its users are quite safe from the theft of their personal details and finances as well.
How does ShapeShift work?
This platform allows you to swap cryptos via the crypto management system that makes digital asset swapping happen in real-time. The tokens are usually stored on KeepKey. The KeepKey hardware wallet usually integrates into the cold storage digital asset management in the system. One can choose to manage their digital assets either through the web interface of the platform or by making transfers from the cold storage.
Which features and services does it offer?
This platform is essentially a digital asset exchange, hence the main service is as described above – to allow crypto owners to make crypto conversions. As of now, the platform has more than 45 cryptos that it fully supports.
It also supports altcoins such as Reddcoin, Golem, Gnosis, BlackCoin, Augur, and Potcoin.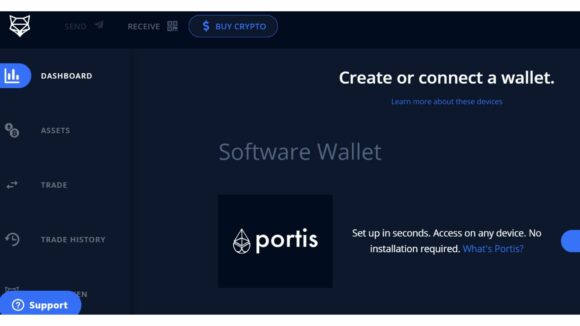 With the above assets, one can choose to make conversions from crypto to crypto, or even crypto to altcoin. Currently, the platform does not support fiat currencies, hence one cannot purchase cryptos using fiat or political money.
What is ShapeShift for Mobile?
ShapeShift for Mobile is a mobile app offered by ShapeShift, to enable you to exchange your digital assets while on the move. You can use this app on your Android or IOS device, and access the features that are offered on the web platform. Whichever interface that you choose, ShapeShift claims that the exchange process should be easy and straightforward.
All that you are required to do is pick the crypto you are interested in depositing, select the altcoins that you would like to receive, then proceed with the transaction.
Again, just as is the case with the web platform, you do not have to create your account at the time you are using the mobile app. The only difference, in this case, is that the mobile app can retain a record of your past transaction, which is not the case with the web platform. The mobile app also gives you the flexibility to sort digital addresses that you have used in the past, either by date or by coin.
What is ShapeShift for Business?
This is a service that is designed to be used by merchants as well as ecommerce platforms. Essentially, if you are running your ecommerce platform and it supports cryptos, you can get the ShapeShift API.
With this service, you can send and receive the supported cryptos. Beyond that, this service can enable you to convert cryptocurrencies for your customers instantly.
With the above capability, you can handle a couple of cryptos without needing to sign up for multiple wallets, code branches, or even blockchain databases.
Let us assume for instance that you have a website through which you sell goods and services, and accept payment through BTC and other cryptos. To allow your customers to pay you through cryptos, you need to use the ShapeShift API.  The same applies if you need to send out payments to your suppliers using cryptos and altcoins. This will give you an edge over your competitors.
What fees can you expect to be charged for using this platform?
Unlike the other platforms that charge you varying trading fees, ShapeShift only charges you a miner fee. The amount you get charged is dependent on the type of cryptocurrency. For the main cryptos you will get charged the following Miner Fees:
Bitcoin- 0.0025 BTC
Bitcoin Cash – 0.0002 BCH
Ether – 0.001 ETH
Doge – 2.0 DOGE
Ether Classic – 0.01 ETC
Litecoin- 0.001 LTC
ShapeShift does not usually charge any exchange or service fee. As per their terms and conditions, the company cannot refund you on failed transactions if the amount in question is valued less than the miner fee.
If you accidentally send your tokens to an incorrect address, you will be charged 50 EUR to extract the coins.
---
Is ShapeShift Genuine or is it a

Scam

?
In my own opinion, I think this platform is genuine. It was founded back in 2013 and has been around since then. The services it offers are well-thought-of, hence it is not just existing for the sake of trying to make customers spend money that they do not need to be spending. What are the customers saying about the nature of their services? Unfortunately, this platform seems to have very poor customer ratings. On a platform such as TrustPilot, ShapeShift has a rating of (2.4/5) stars, with its services being rated as poor. One can tell that the customers are really frustrated with the services that are being offered. Some of the main concerns include:
The exchange transactions not going through
Poor integration with customers' websites.
Poor customer support
The closure of accounts with no explanations
These are just but some of the main problems that customers are facing when using this platform, and that you possibly face if you decided to rely on it.
##My Number One recommended alternative to ShapeShift
---
Pros and cons
Pros
Quick and instant
Several cryptos offered
The website can be accessed in about 14 major languages
Cons
The site was hacked in 2016, and more than $200 million worth of cryptos stolen
Poor consumer experience ratings
---
Final Words and Verdict
Verdict: Legit (But Not Recommended)
Overall Rating:
(2.3 / 5)
ShapeShift offers a service that I think is quite superior and one that is out to fill a real gap in the market, but it has unfortunately failed to satisfy the customers. I would therefore not be very quick to recommend it. There is, however, an alternative that you can try out instead.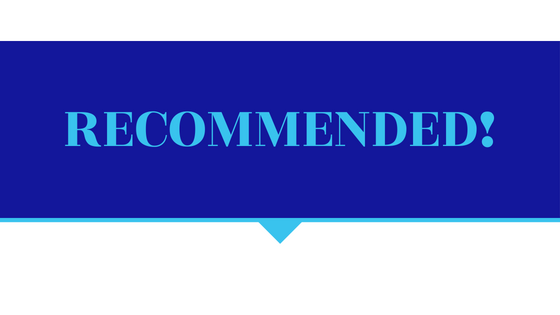 ---
That will be all for my review about what ShapeShift.com is. Do you have any questions or comments about it? Feel free to drop them in the comments section. Have a great time accessing and storing your cryptos safely.
Your Friend,
Eric, Investor, and blogger at Start Make Stop Waste!