What is SWC Poker? Is it one that you can trust enough to have fun as you get some money by the side? This is what we shall be looking at in my review today. Read through till the very end to get a clear understanding of :
What is SWC poker about?
Which Poker Games are available on SWC?
Which currencies are accepted on SWC Poker?
Are there any promotions that you can take advantage of on SWC Poker?
Is SWC Poker secure?
What is the payout time?
What about the rake and Rakeback rates?
Is SWC Poker genuine?
Pros and Cons
---
Name of the platform: SWC Poker
Official Website URL: https://swcpoker.eu/
Overall rating:
(4.7 / 5)
Recommended: Yes
---
Ratings 
Software :
(4 / 5)
Security:
(4.8 / 5)
Payout Time:
(4.7 / 5)
Customer service:
(4.8 / 5)
Rakes:
(4.9 / 5)
---
What is SWC Poker?
SWC Poker is a well-developed poker site that only accepts payments and cash deposits in the form of Bitcoin. This platform stepped into the place of SealWithClubs back in March 2015. SealWithClubs faced a very dramatic closure in February 2015, with Bryan Micon's being raided by Nevada's gaming agents. Micon was the chairman of SealWithClubs, prior to being charged with operating this platform without a license. He pleaded guilty to the charges.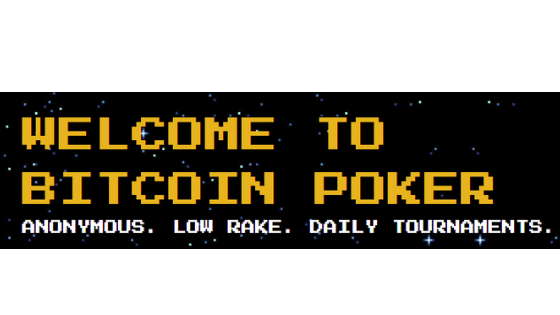 SWC went ahead to honor all the obligations that SealWithClubs had failed to honor. The site transfer had been pre-arranged, and the collapse of SealWithClubs only sped up the process. Today, SWC enjoys massive traffic and is bound to get even more customers with an increase in the use number of Bitcoin users.
Which Poker Games are available on SWC?
SWC Poker's collection of poker games is one that impresses all new and regular visits to the platform. It is this variety that the users of the platform enjoy, and tag along their friends for a fun time. Here are the offerings on this platform:
Texas Hold'em
Omaha Hold'em
Draw Games
Stud Games
Mixed Games
Chinese Poker
Pot-Limit Omaha
Omaha High/Low
Big O
Courchevel
Courchevel High/Low
Seven Card Stud
Razz
2-7 Triple Draw
Badugi
TripleStud
Dealer's Choice
Which currencies are accepted on SWC Poker?
Currently, as already introduced, SWC Poker only accepts Bitcoin transactions. No other type of currency is accepted on this platform. If you are looking for a platform that accepts other forms of cash transfer such as credit cards, then you will have to look elsewhere.
Are there any promotions that you can take advantage of on SWC Poker?
As much SWC is an advanced poker platform, it does not have any huge promotions that you can look forward to. There is in fact no free money waiting for you when you open a new account. Also, unlike other betting platforms, you should not expect to exchange your VIP points for any merchandise or for global trips.
You will however get the chance to accumulate points that are referred to as krill. These points are usually cumulative, and they do not reset. You can achieve several rankings with these sites, all of which fall between "Floundering Seal" and "Grandmaster Seal".
The prizes on the SWC Poker site are usually awarded to top weekly earners according to the krill leaderboard. The prize winners get anything between 50 and 500 free chips.
Is SWC Poker a secure platform?
One of the key elements of SWC Poker that matches its predecessor SealWithClubs is the level of security that the visitors to the site are entitled to. The platform is developed in such a manner that it offers you peace of mind as you go about with the fun poker games.
You should get used to the two-factor authentication during all transactions. Two-factor authentication is a standard security measure that plays a very great role in ensuring that one's account is safe, along with the funds in it.
What's more? The bitcoins are usually stored in a cold storage platform to keep away all hackers. The structure of this platform's operations makes it possible for anyone from any nation to create an SWC Poker account, provided that they have a valid email address.
What is the payout time?
Upon requesting a payout, you will wait for not more than one hour to get your bitcoins. This is one thing that most SWC Poker customers love about this platform. This certainly gives it an edge over the regular and traditional poker sites in which one has to undergo the torment of following up with financial institutions about their money.
If you love online poker and you have been looking for a platform on which you will get your cash very fast, then SWC Poker is the way to go.
What about the rake and Rakeback rates?
SWC usually collects a rake of 2.5%. This is way lower than what you will get with non-Bitcoin online sites. The best thing about Bitcoin-related transactions is that they are able to side-step exorbitant charges from various financial institutions, and can transfer such benefits to its customers. When such savings are passed down to the customers, they can make large profit margins.
With its superior Rakeback system, SWC Poker is definitely the way to go. Players on this platform can recover up to 50% of the amount of money that they spend in the form of tournament fees, as well as other related expenses. This goes without saying that the SWC Poker platform is the best for those who are looking for savings when having fun with the poker sites.
---
Is SWC Poker genuine?
Yes. SWC Poker is 100% genuine. Its history can be traced back to the SealWithClub site that was also popular amongst many online poker players. It is a platform that I would recommend to you owing to the high level of efficiency that it presents in the form of transactions, as well as safety. It also serves its users with some of the fairest rates in the market, to the extent that they can keep the largest share of their winnings possible.
There are very many reviews about SWC Poker, and none points to it being an unreliable site or one that is out to scam people.
---
Pros and Cons
Pros
Cons
---
That's all for my review about what SWC Poker is. I hope you enjoyed it, and that you will spare the moment to enjoy the best online poker experience. Have fun, my friends!
Eric.