I found Google Sniper 3.0 in a promo video on twitter the other day and my scam alert started to go off! What is the Google Sniper 3.0? Just another scam? Yes it it a scam. Why do many people promote it (on twitter for example)? Because they will get a commission for every person they get to sign up to this scam. In this review I will explain how this kind of scam works.
Product: Google Sniper 3.0

Website: gsniper.com
Owner: George Brown
Price: $47 + $187 (upsell)
Who is it for: First of all for the ones promoting it (and George himself of course), but also to newbies (in making money online) who just don´t know (or care) to look for better alternatives.
Overall rating: 3/10
What is The Google Sniper 3.0 about?
---
The Google Sniper 3.0 is basically training given to you (in the form of video and pdf documents) that will teach you step by step how to take your website to the top.
With the top means: top in google search engines, that way you will make a lot of money. But you have to hurry because this offer will not be available for much longer, so hurry up to claim your spot!
Ok if that not scream SCAM! to you, then you have not seen many scams. Trust me, I have seen many, and they always use this tactic… The spots will always be available, because this is how the man behind Google Sniper 3.0 makes money.
He only say this to make you think it is a "once in the lifetime" offer that you don´t want to regret later on that you didn´t take. This is classic scam tactics.
The Google Sniper 3.0 is the newest launch in the Google Sniper series. First there was Google Sniper, then Google Sniper 2.0 and now Google Sniper 3.0. What do they all have in common?? They are all scams, from the same (rich) guy who made them: George Brown.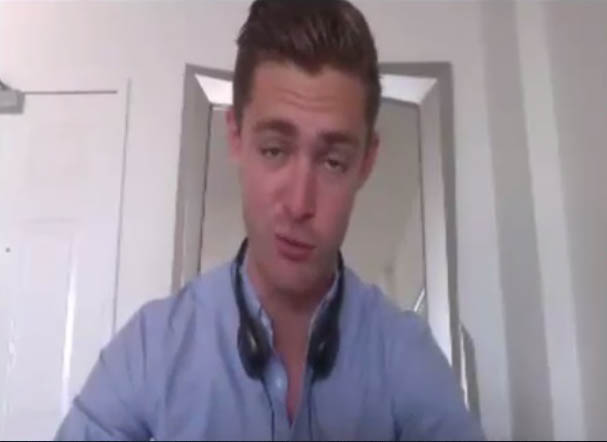 He say in the promo video that in just a few hours you can set up a "campaign" that will make you $250-$750 per month, for years to come… So that means, if you work for a few hours everyday for one week, you will make between $1750-$5250 per month for many years to come??
Exuse me but what a bunch of bullshit! I can tell you that whenever someone say the words: fast, easy and alot of money in the same sentence… Then it is a: SCAM. Always!
It is of course possible to make those amounts, but it will take you a hell of a lot more time than one week to get there.
The technique he is talking about here is called affiliate marketing and is nothing that he is "the almighty knowing" guy about.
It is actually a well known method for making money online, you simply sell other peoples stuff from sites like Amazon.com for examle. But it takes more effort and time that George Brown bullshits about. It also (trust me) requires BETTER training than he offers.
But he is right on one thing, and that is that anyone can do it, it is not very hard… But, it takes time before money starts coming in.
If you want to know how it works, and all about how you can get started for FREE click here.
The Google Sniper 3.0 Fake Testimonials
---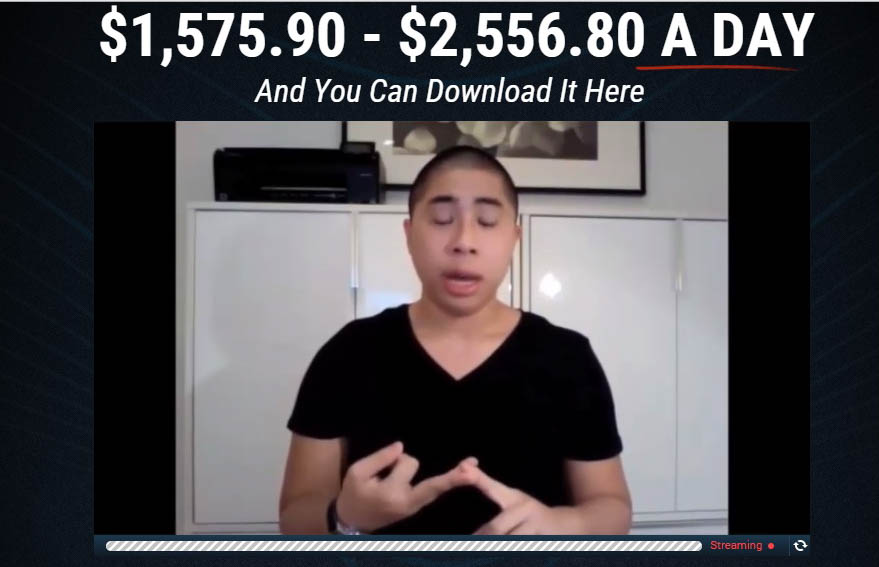 Scamers uses fake testimonials about 8/10 times, I see it all the time. It is easy to get some "actor" to do those kind of jobs for you.
If you visit the website fiverr.com for example you can hire anyone to say whatever you want and record it for as little as $5.
Other signs that Google Sniper 3.0 is a scam
---
---
In the promo video George Brown say this "system" was made first of all for beginners.
He say this because he knows that only beginners that don´t know anything about how making money online really works, are the ones he is going to lure in to this scam.
It is always the totally uneducated in the subject that falls for this kind of scams, and makes the rich (George Brown) even richer.
Another very sneaky thing I noticed:
---
George Brown uses a very sneaky tactic here. In small text there is an option that is already auto set on $47 per month fee (if you do not unmark it). He say nothing about this in the promo video, he only talks about a one time payment of $47!
Why is he not honest about this if the Google Sniper 3.0 is such an awesome product?? Ooohh ooohhh I know! I know! Because it is a scam!
But this is not the only trick he will try on you. If you buy in to The Google Sniper 3.0 you will get introduced to MORE upsells, one is the "Elite Pack" on $187 for example… Puuuhh so no he wants more money again?
In the promo video he said it is actually free and I don´t want your money, only a small donation and bla bla bla.. OMG please do not fall for this crap I know you are a lot smarter person than that.
Final words and Verdict
---
Verdict: Scam!
Overall rating: 3/10
Stay far far away from The Google Sniper 3.0 and George Brown in general, This guy have made many other scams in the past and he has become rich by doing so. It will probably not take to long before Google Sniper 4.0 (or some other new make money online product) comes out on the market.
Alot of the training is outdated, but to be honest you will get some valuable info from the Google Sniper 3.0 training. But you can get exactly the same (AND MORE) on other places, and also to a cheaper price and without all the upsells and bullshit.
Also a lot of the tactics that George Brown teaches you involves spam (on social media for example) and that can lead to you getting blocked from your accounts, and also to much worse things like you commiting a crime in the name of the law.
That and the fact that he throws around false claims, testimonials etc is why I call this a scam.
The Solution
---
---
You should know that there is far better legit alternatives online, but the sad fact is that the scams are the best selling make money products online. The good ones are just not that many and they are also very hard to find.
I have a few legit ones listed on this site and all of them work and will make you money IF you are ready to put in the time and effort needed.
If you want to try something that I now works and that also is totally $0 FREE to try I strongly suggest you try Wealthy Affiliate. Compared to Google Sniper 3.0 it is a DREAM.
I hope you found this review on the Google Sniper 3.0 to be helpful and now (hopefully) you know what it is all about and why you should avoid it. If you have tried it please tell us about your experience in the comment section, It can help others to think twice before jumping in to it. Also if you have any other questions please ask! And please SHARE!
I wish you the best!
John
Founder of: Start Make Stop Waste