This is a review of Tube Ads Academy. What is Tube Ads Academy? How does it work? What do they offer to you? Are there better alternatives out there? This is just a few of the questions we help you answer today!
Product name: Tube Ads Academy
Official Website URL: http://tubetraffictraining.com
Owner: Jon Penberthy
Overall Rating:  
(4 / 5)
Recommended: Not for everyone
Intro
As the social media wave continues to rock the world, it is apparent that there are those very useful platforms that continue to be underused. YouTube has for instance been neglected by most marketers, despite the fact that it has the potential to bring in large amounts of money in revenue. One of the main reasons behind the state of things is the lack of knowledge to guide the time and money investment decisions as far as the use of YouTube is concerned. Which is why there are several entrepreneurs are coming up with courses that they can sell, with the hope that they can deliver the needed value.  In this review we shall be looking at Tube ads academy, to see what it offers. The questions I will rely on to guide the review include:
–    What is Tube ads academy?
–    How does it work?
–    Features in Tube Ads academy?
–    Is it legit?
–    Is there a better alternative to Tube ads academy?
–    What are its main pros and cons?
What is Tube Ads Academy? 
Tube Ads academy is a perfect course for those who would like to know how to create YouTube Ads that actually achieve the set objective to reach out to a large number of people. This course helps you to establish why you are creating video ads and the best possible strategy to rely on. Even with a small budget, Jon promises that you can create YouTube ads that will have an impact, and that will be good enough to attract potential customers to your business.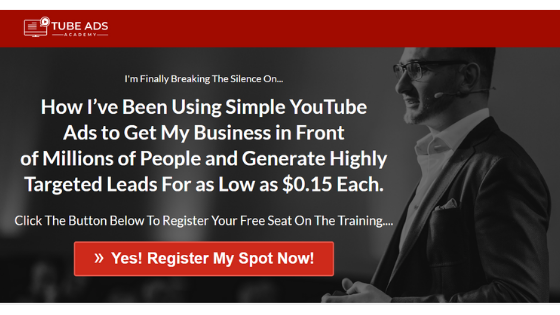 Not a great number of people know what paid video advertising on YouTube entails. Not many can actually distinguish it from paid social campaigns. One thing about YouTube ads is that are very cheap forms of advertisement, and can actually get cheaper than the regular Google ads.
With video ads, you can create more engaging content, hence you can end up attracting more people to your online business. This is the reason Tube Ads academy exists: to train you how exactly to go about the creation of paid YouTube video ads that will help boost your business by reaching a sizeable audience.
How does it work?  
In order to enjoy the resources presented to you by Jon Penberthy, you are required to follow a sign-up process. This gives you access to the members' area. You can then proceed to rely on the online version of this training program, or you can download the software version.
In both cases, you will be able to access the audio and video versions of the course. All you have to do is to follow through the training to ensure that you grasp the valuable content as you execute.
Features in Tube Ads Academy 
Tube Ads Academy is presented in the form of a web class that is divided into 4 parts. The main content delivered in the four parts include:
Part 1
This section gives an insight into the reasons behind people not utilizing the YouTube platform as much as they should. It also shows you how you can take advantage of this oversight and reap impressive returns from this platform that is valued at $4 Billion.
Part 2
In this section, Jon shows you how to rely on YouTube's advanced targeting tools to narrow down on the very perfect customers for your products. This means that you will get to learn how to present ads to the people who are most likely to purchase your stuff.
Part 3
Here, you will be enlightened on how exactly you can clean up your entire niche and siphon all the most reliable customers to your online sites. This will eventually translate to you being able to make more sales than your competitors.
Part 4
This section helps you understand how to create YouTube video ads on a low budget, such as $5. You will also learn how to scale up your spending as you seek to realize better results in the long run.
Is it a scam or is it genuine?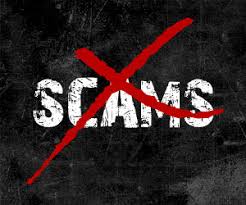 Nothing points to Tube Ads Academy is a course that is not genuine. All the reviews done by consumers on online platforms point to this course being a great course. There are no complaints about anyone claiming that quality was not delivered. The only major issue that has come up is that some videos have no sound (those in week six of the training). This, however, does not mean that Tube Ads Academy is a scam, and one can always contact the support team.
One thing about Tube Ads Academy that is not well-looked into is the revelation of prices. You cannot tell how much you will be spending until you log into the member's area. Again, you cannot also assume that it is a free course since there is a "refund policy" section which again, does not reveal much about the pricing.
---
An alternative to Tube Ads Academy 
If you are not pleased with the content that Tube Ads academy is purported to offer, you can try the Google Ads Video Course for YouTube Ads that are tutored by Jarad Collier. You will be taken through 10 modules presented in the form of videos you can watch online, and you can rest assured that the information presented to you is up-to-date. This course presents end-to-end tutoring that ensures that you are well-armed to face the real market ad creation needs.
==> Learn more about that course here
---
Pros and Cons 
It is always a good thing to compare the positive sides against the negative ones to get a better overall view of something. As always in our reviews we provide you with some clear points on both sides of the spectrum:
Pros
–    Very valuable (a great skill to master if you want to make a full-time living online)
–    Good online reputation
–    Well-structured course
Cons
–    Not much information about it is disclosed.
---
Do you own or represent The Tube Ads Academy?
If you are a representative, or associate of Tube Ads Academy and have found something not to be correct in this review please, feel free to tell and I will make sure to update the info on this post. The easiest way to do it is in the comment section below or by simply sending us an e-mail.
---
Final words and verdict
Verdict: Legit 
Overall rating:
(4 / 5)
Ok, I think that sums up the overall view of Tube Ads Academy pretty good. It is a legit tool, absolutely, however, if it is the best one out there for you and your particular needs is another story. You have to decide that yourself, of course, I would recommend that you look at different options and compare them to see what tool you will get the most value from.
You made a wise decision to read this review and you are a smart person so I am absolutely sure that you will find the right tool that suits your particular needs the most and that you also feel comfortable and easy to use!

Or
---
I hope you found this review of Tube Ads Academy to be helpful and that you now have a better understanding of what it is and if it is something for you or not. Please, if you have used any of its services then share your experience in the comment section below! Also, if you got any questions about this I will be more than happy to answer them below!
I wish you success!
John,
founder of: Start Make Stop Waste