What is Uphold.com? How useful is it to its users? What edge does it have over its competitors? We are about to find out about that and more in today's full review about Uphold. Stick through till the end to find out if Uphold is one for you or not. Below are the main elements of the review that will help us get the clarity that we need about it:
What is Uphold?
Verification steps and levels on Uphold.com
The Features offered on Uphold.com
Fees charged
How is the customer service at Uphold.com?
Does Uphold.com have a mobile app?
Pros and cons
---
Name of the platform: Uphold
Official Website URL: https://uphold.com/
Overall Rating:
(3.7 / 5)
Recommended: Yes (for those who want to trade few cryptos, fiat currencies, and precious metals in a single platform)
==> Looking for a top-notch crypto trading platform? Here is one that you can rely on ( get your free crypto ATM card- shipped to you at no cost)<==
---
What is Uphold.com?
Uphold is a unique exchange platform that was launched back in 2014, to enable its users to trade digital as well as physical assets. It happens to be one of the few cryptocurrency exchanges that allow people to do commodity trading as well, which is one of the reasons that makes it quite popular amongst those who simply want to access a "one-stop-shop" for all their trading needs.
Uphold.com is known to be the very first financial services company to share data about its reserve holdings in real-time. Such is the information that has been used to help the creators of this platform to push their marketing agenda in the market.
Verification steps and levels on Uphold.com
In the first level of the account creation, Uphold.com will request that you provide an active email address, the type account, as well as your country of residence.  In the next step, you will be required to enter your personal detail such as:
Your name
Username
The State you are currently living in
Date of Birth
Uphold will then send you the email confirmation to the email address that you provided. Phone verification will be the next step in the signup process. This will come in handy in the activation of the Two Factor Authentication that is quite crucial for the reinforcement of the security of your Uphold account.
If you want to become a verified member so that you do not have to run into transaction limits, then you can click on the "verify now" button to upgrade the account. You will be redirected to a page on which you will view the requirements. You can then be in a position to make transactions of $1000+.
The Features offered on Uphold.com
Uphold.com acts as a virtual wallet for several cryptos and other digital assets. This is unlike other crypto exchanges that only offer a crypto wallet exclusively. This platform supports the following items:
27 fiat currencies
Four precious metals – Gold, Platinum, Palladium, & Silver.
30 cryptocurrencies ( + utility tokens)- BTC, DASH, XRP, BTG, ETH, LTC, BAT, LBA, BCH
6 stable coins
You can access more than 1,000 trading pairs, which is actually more than enough for most traders. An outstanding feature offered by Uphold.com is the capability to send BTC to people living in more than 150 countries, via email.
Fees charged
The fees charged on this platform are higher than the industrial average. There are many other platforms that offer lower fees. The main difference, however, could be that those wallets do not hold other digital assets, such as fiat currencies. Those using Uphold.com can therefore store their fiat or crypto for future use without worrying about having to convert them at will.
Users incur the following fees when using this platform:
BTC against fiat- 1.05%
ETH plus other cryptos, against fiat- 1.4%
Exchange of USD, EUR, & GBP- 0.65%
Another thing that I forgot to put across earlier is that Uphold allows its customers to send funds to each other without incurring any charges, and with no limitations. Also, this platform does not charge direct deposits that are made from one's bank account or their personal BTC wallet. Third-party options such as China UnionPay Card attract a 1.8% deposit fee.
Withdrawals are quite different since customers are usually charged for both the crypto and the fiat transactions. When withdrawing cryptos, you will be charged a fee of $2.99. If you opt to use wire transfer, you will have to pay $3.99. These are simply the base fees, without the 3rd party payment processor fees which are also taken care of by the account holder.
How is the customer service at Uphold.com?
The customer support offered on Uphold is quite limited, since it is done through a ticket system. Ticket systems are quite unpredictable, in that you can get your requests attended to in 10 minutes, or after 10 days. At times, customers want to know that they can reach out to the customer support staff via a functional phone number and get their issues sorted out immediately.
Does Uphold.com have a mobile app?
Yes, it has a mobile app that you can download and use whether you are using an Android or Ios Smartphone. There are more than 4000 reviews about the app on both the Apple App Store and Google Play. The app has an average rating of 4.5 stars on both app stores- which is something that goes a long way into proving that Uphold is out to serve its customers effectively.
---
Is Uphold.com genuine or is it a Scam?
Uphold is a regulated exchange service that people from all corners of the world can rely on. Their fees are relatively higher than most of the other common platforms around, but this could be mainly as a result of the fact that the virtual wallet that they offer is more functional. Such functionality can definitely attract more fees. The website is essentially easy to understand and quite innovative at the same time, hence can serve the needs of beginners and professional traders equally well. If you like to create anonymous accounts, however, this may not be the platform for you. They have a very intensive verification process that involves the submission of lots of identification documents. For those looking for a regulated digital exchange platform in the USA, this would be one to try out, since it is not that bad. With its 3.2 star rating on TrustPilot , we can tell that Uphold is an average platform.
For those looking for a top-notch crypto exchange platform, then here is one you can have a look at to see if it meets your desired expectations.
A highly functional, low fees, and secure crypto exchange you can trust. 
---
Pros and cons
Pros
Has a superior exchange wallet
It is regulated for more security
Cons
You cannot create an anonymous account
Higher than average fees.
---
Final Words and Verdict
Verdict: Legit
Overall Rating:
(3.7 / 5)
Uphold.com has some features that are superior to its competitors, which are definitely worth trying out if you are out to access several digital assets on a single platform. The number of cryptos presented is, however, very limited, and one that most crypto traders may not be very happy about.  If Uphold is one that fulfills your desired expectations, then you can give it a try. If it doesn't, then you can have a look at what my recommended alternative has to offer.
P.S: This one only offers a crypto exchange platform ( with many more benefits)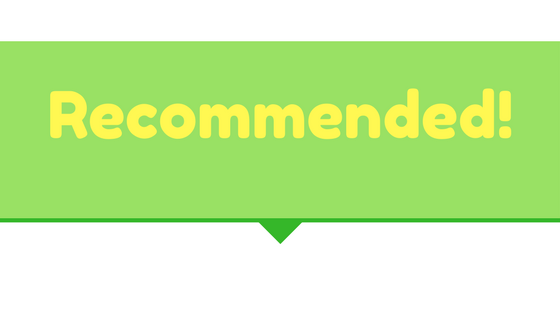 ---
That's all for my review about what Uphold.com is. I hope you gained value from it. If you have any question about this platform, then you can leave them it in the comments. You can also share your thoughts and experience with it. You can also have a look at what my recommended alternative has to offer.
Eric,
Blogger,  Bitcoin Investor, and team member on Start Make Stop Waste!