What is Xtrade Brokers XTB? How do its customers use it? Is it one that you can rely on to make an income? How dependable is it anyway? Welcome to today's review in which I will be reviewing this platform, in a bid to establish whether it is one that should be a must-use or one that people should totally stay away from.
What is X-trade brokers XTB?
Who is this platform best suited for?
The costs associated with using this platform
The range of offerings on XTB
Customer education
Is XTB Genuine or is It a Scam?
Pros and Cons
---
Name of the platform: X-Trade Brokers (XTB Online Trading)
Official website URL: https://www.xtb.com/int
Overall Rating:
(4.1 / 5)
Recommended: Yes
Here is an alternative that will work for you if are solely interested in cryptos
---
What is X-trade brokers XTB?
X-trade Brokers is a brokerage platform that is based in Poland. It was founded in 2002 as X-Trade, but it changed its name to X-trade Brokers in 2004, in a bid to comply with the newly-established Polish regulations. In 2009, the platform rebranded its name to XTB Online Trading and was listed in the Warsaw Stock Exchange Its stocks trade under the ticker XTB.
XTB has gradually been working on its platform to ensure that it outmatches the competitors in the market. The current brokerage landscape is quite dynamic, and one in which customers are making more demands for access to various commodities and shares by the day. The platform, as is, lets its users access markets such as:
Forex
Shares
Indices
Metals
Commodities
The platform is currently regulated in the UK. It is registered with the well-known body, the Financial Conduct Authority (FCA). In Poland, XTD is registered with the Polish Financial Supervision Authority (KNF), which ensures that this platform is not engaging in any activities that would compromise the funds and personal details of the customers.
This platform does not accept USA users, though this is something that you can expect with most forex brokers.
XTB has a unique web-based platform that goes by the name "XStation 5". This, when used alongside the popular MT4 platform or a very functional mobile app, presents a very enticing offering to eager customers.
XTB has over the years tried to stand out from the competitors by offering relatively low spreads.
---
Who is this platform best suited for?
By fair analysis, I can posit that XTB is a platform that is created and designed to serve the needs of those who are out to significantly cut down on their trading costs as well as any fees and charges, in a bid to maximize their profits.
XTB offers a maximum leverage of 500:1 for the non-UK accounts. UK accounts are limited to a 30:1 leverage. Expert traders can utilize the leverage option to optimize their profits per trade. I generally advise against any beginner trying to use this option, if they are not getting any guidance from a pro. It can be a good source of quick profits, but it can also wipe away one's entire capital base within the blink of an eye.
XTB emphasizes that customers should be very keen to utilize the relevant educational material and research tools so that they can grow their skills and benefit from trading.
---
The costs associated with using this platform
XTB is a platform that has tried to differentiate itself from other service providers in the market by offering lower costs.
XTB offers minimum FX spreads, based on the structures of the accounts that customers can choose from. There are two types of accounts that you can choose from, namely:
For the standard account, there is a minimum spread of 0.5, whereas with the Pro account there is a minimum spread of 0.1. XTB, however, attaches a commission of $3.50 per lot, for the trades that are done using the Pro account. Note that XTB only charges commissions in the following cases:
Cryptocurrencies – with the Pro account
Stock CFD-for the Standard and Pro accounts.
The spread for various trades on the different accounts are mostly differed, though XTB has established that the average for the EUR/USD trades is 0.43 for the Pro accounts, and 1.02 for the standard accounts.
If you remain inactive for more than 365 days and you do not deposit funds for more than 90 days, XTB will charge you an inactivity fee of €10. You will also get charged a fee for withdrawals that are less than the minimum withdrawal limits specified, moreso if you use platforms such as Skrill and Neteller.
The good thing is that you do get charged anything for the incoming and outgoing accounts via wire transfers, so you can optimize your transactions by using wire transfers. There are also no charges for closing one's account.
---
The range of offerings on XTB
As a user of this platform, you can expect the financial instruments listed below:
48 currency pairs
Over 1500 global stock CFDs
More than 20 global indexes
Several commodities
60 ETF and crypto CFDs
---
Customer education
XTB takes customer education quite seriously. The level of education here is actually what you can expect from the rest of the industry. It has courses that are presented in the following categories:
Basic
Intermediate
Expert
Premium
The first two course categories can be accessed the XTB's official website. The "premium" courses are accessible via the xstation 5 platform. One has to, however, sign up for a demo or live account. Fortunately enough, the premium course is free of charge. With these courses, you can expect to be taken through the following concepts:
Stocks and CFD markets
Fundamental analysis
Technical analysis
Risk management
Macroeconomics
---
Is XTB Genuine or is It a

Scam

?
XTB is a genuine platform that has been around since 2002. It has received numerous reviews from both its users and consumer trust sites. it has been reviewed on a platform such as Trustpilot, on which more than 71% of the users perceive it as an excellent platform. With an overall rating of (4.1/5), I think this platform is definitely one that is worth checking out. If you are however looking for a platform that specializes in everything crypto, check out my recommended platform below:
A reliable crypto-exclusive exchange alternative to XTB. 
---
Pros and cons
Pros
Low FX spreads
Regulated
Education is taken seriously
Cons
US customers not accepted
No guaranteed stop-loss
---
Final Words and Verdict
Verdict: Legit
Overall Rating:
(4.1 / 5)
XTB is a legit online brokerage platform that you can rely on if you are a trader who is looking for a variety of commodities and instruments to work with as you make your money. I would not have a problem recommending it to anyone, since it has impressive ratings on consumer trust sites. If you are, however, looking for a platform that is limited to cryptos, then you can have a look at what I have recommended below ( More utility and benefits – cryptocurrency ATM Cards delivered for free).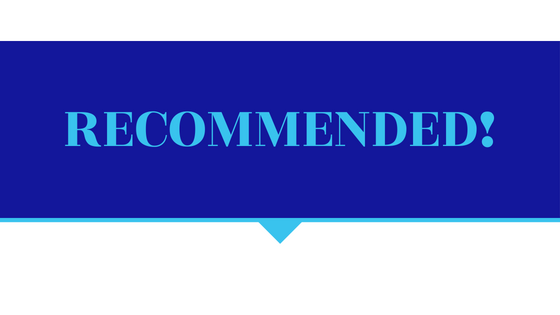 ---
Thank you for making it to the end of my review on what xtrade brokers or XTB is all about. I hope you learned whether it is one for you or not and that now you can proceed to do your trades with confidence. Do not forget to have a look at what the refined crypto version of XTB has to offer.
Your friend,
Eric, Investor, and Blogger at Start Make Stop Waste!