What Is Zukul.com?
The Zukul is a relatively new program that was released September 1st, 2014. It is heavily promoted via social media and also on other places. In the promo videos, it is very "hyped" and this review will investigate if it is as good as it sounds.
An Overview Of The Zukul Program
The Zukul program is still very new (not even 1,5 years old) in the online world. Because of that it still got those "beginner issues" and that is normal with new programs, because they need to build out and "upgrade" all the time. As the website grow further and "matures" the program will most likely to start running more smooth.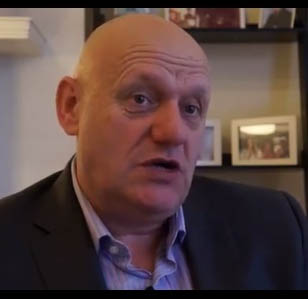 The Zukul consists of some (pretty good) tools for Internet marketers, what kind of tools I will cover further down in this review.
I have to give some extra credit to the Zukul program for one thing, the fact that the
owners actually are active on the site and, shows interest in helping members to succeed, listen to their members, etc. This is something very rare (in similar programs online) and it is, of course, a big plus.
What You Will Get From Zukul? 
My advice for you would be to go with the Intermediate level, it seems to be the best deal because you ain´t gonna get enough from the beginner level and the next one is WAY to expensive. 
**But to be honest, my absolute best advice is that: You can get all of what is included in all 3 levels (and more) for a much cheaper price and also the option to try it for $0 FREE before you decide to buy anything! So I strongly recommend you to check out this review first, before buying into anything you cannot try first.
The Tools Of Zukul
Most of the tools that you get at Zukul can actually be found on other places online for free, but some of them are quite good.
Why You Should/Should Not Buy A Membership
If you are a "MLM pyramid shark" then go ahead, it is still quite new on the market and you probably got a good chance to build a team "under you" and make money that way. Just like in any other pyramid scheme it is the owners and the ones that joins first that are gonna make the big money…
But if you are not into MLM pyramid schemes and just want to learn how to make money online in the form of Internet marketing and everything that goes with that. Then I don´t see any reason why Zukul is something for you.
You should know that there are much better options that offers exact the same (and more) training and tools in the subject and also for a cheaper price. You can even get free trials before you decide if you buy anything at all. It also DON´T involves any MLM pyramid scheme business.
Check out the best place (that I know of) for that!
Final Words and Verdict
Verdict: Legit
Overall rating: 4/10
I usually call most MLM pyramid schemes a scam and I almost want to call Zukul a scam too but I cannot do it, at least not yet.
Maybe I change the verdict in the future but for now, I have to call it legit. I don´t like the MLM pyramid scheme style of business but apart from that, it has some good value.
If you are willing to put in the work, it can, of course, pay off for you. There is great tools in the program that like I mentioned earlier, but you can get most of them (for free) in other places.
As I have mentioned now a couple of times in this review the compensation plan is a pyramid scheme, but it is actually (technically) possible for the ones at the "bottom of the pyramid" to make more money than the ones on top in this particular pyramid scheme. How? Well, you use the tools you get and build up an online business in your own niche.
But then again, there are better places for you to do that without taking part in a pyramid scheme and without having to pay that much.
Better (FREE to try) Alternative For You?
But as I have mentioned earlier there are much safer, cheaper, better and more experienced programs that can give you the good things you will get from Zukul, and also without any of the "MLM pyramid scheme stuff" involved at all.
As I said before I am not gonna recommend Zukul (unless you are an MLM shark) insted I will strongly recommend you to take a look at my review that got a 10/10 in overall rating.
Click the link below to read that one.
I hope this review of the zukul.com website has given you a better understanding about what it is and if it is something for you or not. Please leave your questions or comments below! I wish you the best and a lot of success in whatever you take on next!
Thanks for reading!
John
Owner of: StartMakeStopWaste.com