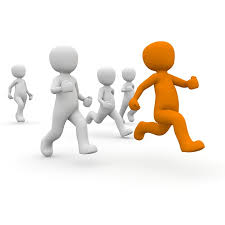 If you have read this blog before you probably know that this blog is mainly to help people to make money online and to help you avoid scams and "bad alternatives".
It is not only that but that is the main purpose. Knowing that I help people with that is a very satisfying feeling, one of the best feelings I know of to be honest. I might have done mistakes in some of my reviews but I always do my best and I am ALWAYS honest.
We all make mistakes all the time, why? Because we are humans.
However, this post is not a review this is for you who really want to accomplish something, whatever it is, this is a wake-up call… But a good one 🙂
Big Competition
I used to think that certain things were unachievable in life, for a very long time I thought that way. Maybe you think like that now? Sometimes all we need to do is read a book to get our mind on other thoughts, we spend way to much time online nowadays 🙂
Anyway, the thing I want to discuss in this post is the "BIG" competition in the BIG world we live in, everybody wants a piece of the cake, right? For example, everybody want´s to be rich, be successful, be best at what they do (or at least be very good at it).
But… how many are willing to sacrifice the time and effort that is needed to get there? The answer to that is NOT many.
The Point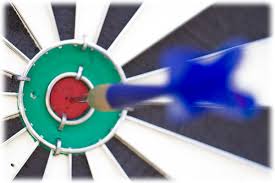 That leads to my point, the competition is much smaller than we many times think.
It is hard, it is not easy at all to do anything that is worth doing. Sure, if playing video games and watch tv is all you want to do, it doesn´t take any effort of course.
I am not saying that it is anything wrong doing those things but that´s not the point.
I mean, you should be happy that it is hard because if it wasn´t hard it would be WAY more competition and feel pretty hopeless. So be glad that it is hard, that is a good thing. Because if you want it bad enough you just put in the work (that almost nobody is willing to put in).
If you do that and not stopping before you get there, then there is no way in hell you ain´t going to get there (to your success in whatever it is).
Who Are You?
We all have different goals, maybe you want to be the best in the world? Maybe you want to be great? Maybe you just want to be very good at something, be financially free, not wanting to struggle from paycheck to paycheck every month.
People hate their life, jobs, economic situation and I understand that. The 9-5 ain´t getting many people anywhere. It is not fair and it is not the way it should be but guess what that is how it is in this world right now.
Is it getting better if we complain about it? Do you change the situation by going home and playing video games after you job that you hate? Or watching TV?
No, if you want something you are going to have to make it yourself. What do you want?
This is where people lose hope and think they cannot change their lives, that is absolutely wrong, they can, you can, we can.
It is hard yes, it will take some time yes, it will also be worth it yes.
It is actually much easier than most people think, why? Because it is hard 🙂 and there isn´t that much competition.
Are you up for the "big" challenge or are you going to watch dancing with the fucking stars on TV tonight? 😉
If financial freedom and working with something that you enjoy doing is what you want the best direction I can send you is to click here.
I wish you the best!
Thanks for reading
John
Owner of: StartMakeStopWaste.com