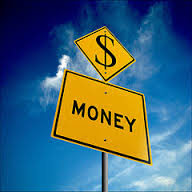 If you are in search of a way on how to make money online fast I really hope that you will not fall for any of the many scams out there. Because if you look for a Quick way to earn money online and search for such terms on (for example) google you will find many "internet gurus" with "super products" or "secrets" to how you will get rich (over a night) just by joining their (whatever they want you to join) bullshit product. Then they will probably want you to pay a "small" amount of money before you get access to their auto money making system (or something like that)
It can be very tempting to try this kind of offers cause most of the times the so called "internet gurus" in the promo (mostly videos) are very good at talking and convince and "sell" you that what he or she says is true… I think you know what kind of "internet offers" I talk about here, and I really hope that you know that they are all just scams!
Me myself have made this mistake in the past and been scamed a few times… But I will never be again! Atleast not online :o)
I will tell you why in about 2minutes if you continue reading and I will also give you my best advice if you want to make money online fast or atleast in the fastest possible way.
Now to the things that works in reality:
So how can you make Money online fast? Is it even possible? Well the answer to that is both yes and no. It also depends on what you would consider as fast of course. If you want to make Money online in a time period of let´s say one week to maybe one month your best options is probably to simply sell something online that you already own, or invest some money of yours and buy something cheaper than you later will sell it for.
But if you looking for a way to start making a regular monthly income online "a so called passive income" without having to invest or spend any money. There is no way you will be able to do that in the time period of one month (atleast no significantly amounts). If you work your ass of maybe you could make some money in your second month, or third.
If you consider that fast is really up to you (I would say that it is really fast)
To come to the Point where you make a "full time" passive income online (about 1,000-3,500 dollars/month it will probably take an "average joe" atleast 6months of learning how and work with what you learn, maybe even one year (depending on how much work you put in). Do you think that is fast?
Well when you reach those amounts per month, you have to remember it is a passive income, you don´t have to work so much more (if you are satisfied with earning those amounts per month)… (Of course some people can do it faster but I want to talk about the average person without any former experience here)
If you want to earn more you simply will have to "work" more! If you work one more year in the same direction you will probably double, triple, quadruple or even more the amount of monthly income that you reached your first six months (or first year)
You should know that many people make a lot of money on internet marketing and there is really 100´s of ways to make money from an online business that you (or anyone) can easily get started with today.
ANYONE can do it but it will Always take some work (especially in the beggining) to make it happen. You have to know that you can do it without any former experience,and you don´t have to spend much money at all (if any) getting started with an online business.
You just have to learn how to do it!
This is the Best Way to Learn How to Make Money Online Fast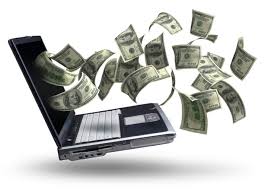 If you want to learn exactly how to make an income online (legaly) you can sign up for a absolutely free ($0) membership at the absolute best place to learn all this: That place is WA and you can get started right away! Here you get step by step video training first of all but there is so much more! The community has over 400.000 members around the world (2015) and it is growing everyday.
You will learn everything about making money online here. So if this is what you want I really recommend you to atleast check it out and see if it is something that you want to do. You will never google things like how to make money online again if you become a member I can asure you of that! :o)
Read the review on Wealthy Affiliate here.
Remember that you ALWAYS will have to put in some work (and time)to make money online. There is no way around that fact! But if you do you will reach your goals fast!
Click this link to read: Make Money Online Fast – part 2
Hope this helps!
Please leave a comment below!
John
Founder of: Start Make Stop Waste