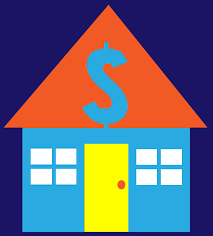 Do you want to know what a home business is about? In this
post I am going to explain that in an easy to understand way. I will also give you my best recommendation where you can start your own home business. Sounds good? Ok here we go then!
What a home business is about?
A home business is actually like any other business the biggest difference is that you do it from home. Today this is becoming more and more popular and it is easy to see why…
The benefits of a home based business:
There is many benefits of having a home business, the most obvious ones are:
You are your own boss
You don´t need a lot of employees, if ANY!
If your home business is an online one (and it should) you have the BIGGEST market in the world!
You can do it from home
Possible to tax deduct some of your expenses
You don´t have to pay any rent for a business local
It is the absolute cheapest way to invest and start up a businees from home!
Why is home based business so popular today?
exempt from all the point above, it is all about the possibilities that a home business gives today with internet, phone, etc.
In the good old days maybe you had your ground floor as "shop" while you lived on the second one, today you really only need an internet conection and one room.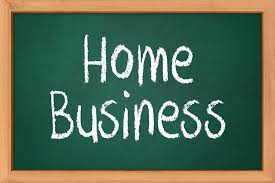 The Biggest reason why is this:
What more is it to say? I think the biggest reason a home based business are getting more and more popular is that, like I said before you had your "shop/office" on one place… That means also on one street, right?
That means that the more people on that street the better the business, right?
Today you can put yor street on the most visited street in the world: INTERNET! Everyday there is over 2.8 billion people (potential customers) online.
This is a fact, that people nowadays starts to understand, and the truth is that many people take advantage of this and make TONS of money leveraging the internet.
What are they doing? They basically just put their home business on a street with a lot of traffic! That´s pretty much about it!
There is of course a little more to it, and it is nothing that will happen over one night (like any business) but as a home business owner my self, I can say that I would never be able to start up and have the success I have had in this period of time and with the small investment I have made.
How much money can you make?
The main reason why more and more people choose to start a home based business is of corse also about, guess what? The money. How much you can make? There is a simple answer to that: There is no limit!
How much do you need to start a business?
So how much is needed to invest to start up a home based business?
Basically you only need a home and an internet connection, that is it! IF you know exactly
how everything works (or are a natural talent). But if you are just like me (an average joe) that did not know nothing about anything that is involved with a home business or what so ever… You are probably want to invest atleast some money to get things rolling.
How much did I invest?
I invested $0 to learn stuff and get started, but to really become serious about it I invested about $350! Tell me what other business you can start up with that(small) amount of capital?
I didn´t even have any experience or a product/idea when I started! But if you have, congratulations that is even better.
How I did? Just like anyone else would I guess. I found the right training and information and just started working on it everyday!
I can tell you that it was actually much easier than I ever thought it would be, but of course I had a couple of setbacks before I finally figured it out, and I will most definetly have more setbacks in the future.
The key is to not give up!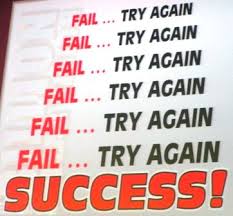 The biggest reason someone fail in their home business is simply because they give up…
I got the feeling of giving up many times but I keept going because I knew deep inside that it takes time and nothing comes without any effort..
So I kept going, and that is something that I never will regret!
Learning and earning is what a home based business is about
So are you ready to put in time and effort to learn how you can do the same? I am absolutely confident that anyone can do it, as long as you don´t give up and take action on the tasks given and the lessons learned there is nothing that can stop you!
I belive that you are a smart person and understand all this.
Ok so where do you start?
If you want to start at the exact same place I started, I want you to know that you are in good hands. You will then have a community with hundreds of thousands members from all around the world. You will also have 24/7 INSTANT support on ANY question you might have! WOW right?
Asking questions is going to be very important, atleast in the beginning.
Worth to mention is that you don´t need a "business idea" to get started, it is a good thing if you have of course but if you don´t you´l be given one to work with.
It is also $0 free to sign up as a member to take a look and see what is offered. If you like what you see and are serious about starting your business I strongly recommend that you sign up to the premium member option, which will give you all the tools, training, help, etc… That you need to succeed.
See you there!
Click the link below to take a look and see for yourself!
Thank you for reading!
I hope you liked this post and now you should have a good idea of what a home business is about, and also where you can start one yourself. If you have any questions on this post I would love to help you out! Please leave a comment!
Share if you care! You might have family or friends who are intrested in starting their own business?
I wish you success!
John
Founder of: Start Make Stop Waste