This post is going to be about Multi-Level Marketing (MLM). What is an MLM Program? Short answer, it is a scam. Yes ALL of them are scams and I will explain why in this post.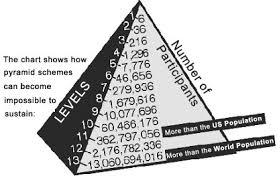 But before I start, I know that this post most likely won´t be appreciated by everyone. So if you are involved in MLM I ask you in a humble way to at least try to listen and try to get some perspective outside of the "MLM bubble".
What I mean with that is that when a group of people gets involved in the same thing, talks the same, acts the same, etc. Then you don´t get any other perspective.
Another thing is that if you pay for something you are naturally going to defend what you have bought. It is not a nice feeling when you realize that you have been scammed.
I would never in my life look at people who are involved in MLM and think that they are stupid or something. It is natural to fall in some holes before you find out what really works. Often you have to see what don´t work before you find a real legit thing that works, it is almost a part of any Internet marketers journey, to get scammed first.
I will point out some obvious points in this post, that I think anyone that are involved in MLM are able to see. Both the ones who love (or at least, THINK they do) but also the ones that are sick and tired of the whole MLM idea. Whatever the case might be for you, the points that I will make here cannot be denied.
No Matter What, MLM Turns You Into This Person:
A con artist, a swindler or in other words a hustler, but not a very sympathetic or likable one. Almost like a drug dealer standing on a corner in the street trying to push their drugs. You sell "health products" that nobody heard of, insurance programs, kitchen equipment, etc. You simply try to sell your "scheme" to people and also make them do the same as you. Why? Because you see the "opportunity" in others doing the same as you.
Every single MLM is based on this tactic. You are being told to "talk to friends and family", "Call people you know superficially", "make sure to talk with people about it every day", "post new things about it on social media every day", "talk to your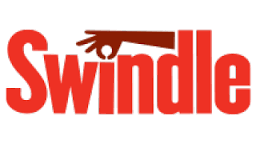 downline", "make sure that everybody hears how great the product is every day"