This post is going to be about Multi-Level Marketing (MLM). What is an MLM Program? Short answer, it is a scam. Yes ALL of them are scams and I will explain why in this post.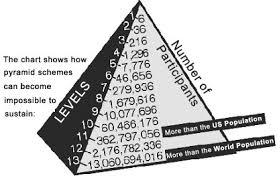 But before I start, I know that this post most likely won´t be appreciated by everyone. So if you are involved in MLM I ask you in a humble way to at least try to listen and try to get some perspective outside of the "MLM bubble".
What I mean with that is that when a group of people gets involved in the same thing, talks the same, acts the same, etc. Then you don´t get any other perspective.
Another thing is that if you pay for something you are naturally going to defend what you have bought. It is not a nice feeling when you realize that you have been scammed.
I would never in my life look at people who are involved in MLM and think that they are stupid or something. It is natural to fall in some holes before you find out what really works. Often you have to see what don´t work before you find a real legit thing that works, it is almost a part of any Internet marketers journey, to get scammed first.
I will point out some obvious points in this post, that I think anyone that are involved in MLM are able to see. Both the ones who love (or at least, THINK they do) but also the ones that are sick and tired of the whole MLM idea. Whatever the case might be for you, the points that I will make here cannot be denied.
No Matter What, MLM Turns You Into This Person:
A con artist, a swindler or in other words a hustler, but not a very sympathetic or likable one. Almost like a drug dealer standing on a corner in the street trying to push their drugs. You sell "health products" that nobody heard of, insurance programs, kitchen equipment, etc. You simply try to sell your "scheme" to people and also make them do the same as you. Why? Because you see the "opportunity" in others doing the same as you.
Every single MLM is based on this tactic. You are being told to "talk to friends and family", "Call people you know superficially", "make sure to talk with people about it every day", "post new things about it on social media every day", "talk to your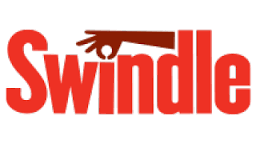 downline", "make sure that everybody hears how great the product is every day".
This is called to swindle or hustle people and it will not make you a very popular person. It is not very fun listening to someone who trying to push their MLM on you, I am pretty sure you have experienced it sometime? Many times they even try to push a product they don´t even use, other times they are "forced" to use it by the program they are in.
It is not very fun listening to someone who trying to push their MLM on you, I am pretty sure you have experienced it sometime? Many times they even try to push a product they don´t even use, other times they are "forced" to use it by the program they are in.
To be successful in an MLM program, you are gonna have to hustle people.
Also, there is a systematic very big problem that makes the hustle even worse. The things you try to push on people or more importantly, the people you try to get into your downline you are going to try to convince to buy a WAY overpriced product…
Why Are The MLM Products Always Overpriced?
It would be no way in hell to earn money with an MLM program if they didn´t take way to much money for their products or services. Your main assignment inside any MLM is to hustle overpriced bullshit products (most of the time), sometimes even unsafe and untested programs (or products).
95 TIMES of a 100, it doesn´t even have anything to do with the actual product. It has to do with the fact that you want people to start doing the same as you and sell whatever (overpriced crap) it might be to other people.
Most of the times MLM´s requires a fee to join, most MLM´s requires you to buy all the (crap) before you can start selling it. MLM´s got WAY overpriced products simply to support the (pyramid) structure of the program.
If there was no overpricing and fees an MLM would "die" very quick.
Unlike legit sales models, MLM´s almost never rely on selling products at either a good price or good quality. Instead, they rely on selling scheme fees and overpriced bad quality EXPENSIVE products to people so they can start doing the same to other people… this is exactly how it works, and it just keeps going on like this until people wake up and realize what a bad situation they are really in.
MLM = A PYRAMID SCHEME
MLM´s Tactic To Appear Credible!
A very common tactic for an MLM company to gain trust from people is to simply buy "awards".
What? Yes, there are many so-called "awards" that you can pay money to get.
MLM programs get SO MANY complaints online that they got entire teams that works on the assignment of clearing their names. One thing they do is paying money to the BBB (Better Business Bureau) to get better ratings and get accredited. Yes, you simply pay for rating within BBB even if your company is a total scam (it is crazy I know but that´s how it works).
You also got the Stevie awards, another completely unethical system that can give a scam company an "award status".
Want To Keep Your Friend? Stop With MLM!
The absolutely most common way (sometimes the only way) to make money within any MLM program is by recruiting others into the scheme. 
I have actually never been involved in it myself, but I know a few people who had, and I remember especially one friend who "harassed" his whole family (from mother to uncles and cousins), all his friends (me included). I didn´t buy into the thing he sold (I think the name of the "product was ACN or something like that). It ended up with us not being friends anymore because I didn´t want to participate and "sign the papers" after listening to him for many hours.
This was some years ago now, I know my "friend" don´t try to sell this ACN to people anymore. He probably got tired of promoting something that didn´t make him as rich as he told me both him and I would be 🙂 Maybe he also got tired of being denied all the time or losing his friends. He probably just finally realized that nobody (not even himself) like to be swindled.
An MLM Business Is NOT A REAL Business
You are not building your own business doing MLM. Why? Simply because you do not own the business. You don´t own the website. You actually don´t own anything at all other than the "product" that you was required to buy from the MLM company (way overpriced).
This is actually one of the most common misunderstandings with an MLM program. People who join actually think they are building a business.
If you look at Affiliate Marketing for example, where you create your own website, your own brand and a following. There you got yourself a real business that you own. 
But with MLM you are just constantly hustling people, trying to get them to join "under you" into your downline. Promote crap products that are way overpriced in a shameless way, mostly to family and friends.
MLM programs assign you names like: "sponsor", "agent", "president level", etc, etc. Those names are nothing more than a facade, what you are in reality is just a block in the MLM pyramid.
The top blocks of the pyramid are always supported if there are more blocks underneath the upper level. That is also why the owners of the company always make millions and the average person in the program (in most cases) can´t even make enough to support the actual fees of getting involved in it.
Don´t Get It Twisted!
MLM comes in different names, like for example Network marketing. It might sound better in your ears but it is the same thing.
But don´t make the (common) mistake thinking that Affiliate marketing has anything to do with MLM because it has not.
With Affiliate marketing, you have the freedom to promote WHATEVER product (or service) that you want, in any niche you want. It is also very often the gateway for you creating your own product or service to sell.
But MLM locks you to 1 program. You don´t have the best interest of your audience in mind because what you are required to do is selling the same overpriced crap product to people.
With Affiliate marketing, you simply promote products to customers. You do not promote something to others that got more "products" hidden inside of the pyramid scheme.
If you don´t know what you are involved with, ask yourself this question:
Are you promoting products to others, Or are you recruiting people into your downline in a program?
The answer: If you promote products you are doing Affiliate marketing. If you are recruiting people into your downline you are involved in MLM.
So now you know the difference, don´t confuse them because one of them (Affiliate marketing) is an ethical way to make money. The other (MLM) is an unethical way.
Be Prepared For The Worst If You Are Involved In An MLM
Many MLM´s have been shut down by the fact that they were unethical. This is actually very common in the MLM world. Legal issues that aren´t fulfilled will result in a company being shut down by Law Enforcement.
This is NOT a very pleasant experience for a marketer, because when this happens (the company goes under) your entire business is GONE.
Below you got some of the recent MLM schemes being shut down by Law Enforcement:
Mona Vie
Wake Up Now
ZeekRewards
BurnLounge
Fortune High-Tech Marketing (FHTM)
Global Information Alliance
TrekAlliance
TelexFree
Vemma
There are thousands of MLM´s out there. The reason they still are popular is simply the fact that "some" people make money (the owners and a tiny handful of people).
Below you got some of the most popular MLM´s right now:
Herbalife (under huge pressure by authorities)
NuSkin (under huge pressure by authorities)
Mary Kay
Avon
Young Living Essential Oils
Beachbody
Origami Owl
Stella and Dot
Isagenix
Nerium International
Karat Bars
7 Minute Workout
Final Words And Conclusion On MLM
First of all, we all make mistakes, you are not a stupid or bad person if you are involved in MLM. It is of course, natural that people seek opportunities for different reasons. Money is many times the biggest factor why it might seem OK to promote an MLM. If people around you (like your friends or neighbors) are doing it, then it must be ok. The problem is that there is nobody that tells you not to do it and that´s also why a post like this one can give you some perspective.
But you should know it doesn´t make you a bad person if you have been (or are) involved in MLM. In many situations in this life, we are "judged" and defined by what we achieve and what clothes, cars, houses, etc, we have. That is probably also why we got the internal drive to make a lot of money, and make it fast, just like the people at the top of these pyramid schemes.
That is by far the biggest reason why people join them, they get sold on their success stories and promises
I can understand that. It doesn´t make you a bad person. But, you need to know that there are opportunities online that can take you FAR beyond what any MLM program ever could. Affiliate marketing, of course, is one of them.
I hope this post have inspired you to think outside of the box and come out of the MLM bubble (if you are involved in MLM).
Sooner or later there will come a time when you get tired of the hustle and when you realize it is not worth it. Your only motivation will be to recruit others into your downline and that my friend is going to be a never ending and tireless hustle.
Compare that to offering a quality product to people that are actually already interested in that exact product in the first place (Affiliate marketing).
I hope this post have been helpful to you and that you now know what an MLM program is all about. If you got experience from MLM´s or any of this mentioned in this post I would be very happy if you could share it in the comment section below. Also if you got opinions or questions I will answer them as fast as I see them!
Thank you for reading!
John
Owner of: StartMakeStopWaste.com