Today we do a review for you on Bitvest IRA. What is Bitvest IRA? A scam or a legit custodian for you? Are they a good option for you or should you look at other alternatives? These are some of the main questions this short review will focus on.
Company: Bitvest IRA

Website: www.bitvestira.com
Owner: Not listed on their website and nowhere else to be found (NOT a good sign)
Price: No fees mentioned on their website
Who is it for: People looking to invest in Bitcoin from their retirement account
Overall rating: 
(2 / 5) NOT Recommended
What is

BitVest

IRA – About the company
BitVest IRA is a completely new player in the Bitcoin IRA market. There is info on their website that they originaly come from the "mining space" and have been active since 2014 under the name of Bitvest Digital Mining. They have (according to their website) mined over 18,000 Bitcoins up until today. Back in 2016 they started to offer the public Bitcoins for sale through their "spin-off" company named BitVest Mint. They did that at a discounted rate, the reason they could is due to their mining knowledge.
On the Bitvest IRA website, you can see that their partner to be able to go into the Bitcoin IRA space is a company that has been dealing with retirement investing (also since 2014) named Madison Trust Company.
Important to mention here is that their reputation is NOT among the best in the industry (more on that further down in this review)
---
What cryptocurrencies can you invest in?
So, do they offer you any other coins other than Bitcoin to invest in on BitVest? Short answer, no they do not. Bitcoin is the only cryptocurrency they offer its clients.
**Click here to check out an IRA custodian that offers you ALL of the major Cryptocurrencies
---
How does it work then?
There is not much info on how to get started on their website, however below is an exact excerpt from their website on the subject:
We take care of everything for you and you will work directly with one of our  tax partners and CPAs. Once the structure is complete, you will have "checkbook control" over your retirement funds so you can make investments in Cryptocurrencies, and much more tax-free by simply writing a check or sending a wire transfer from your local LLC bank account.
---
Is their storage a safe one?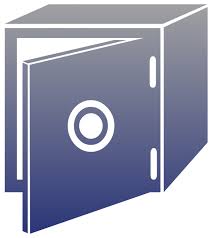 If you got a Bitcoin (or other cryptocurrencies) investment amount that would be painful to lose, then you also want to take the storage VERY serious. Almost every week we can see reports of hacker attacks and cryptos worth millions being stolen. What you want is a cold-storage. You do NOT want to store your investment online, at least not if it is an amount that would be painful to lose.
So, what storage does BitVest offer you then?
The short answer to this: they do NOT offer any storage at all. You have to find your own storage…
Below is an exact excerpt from their website on this subject:
Your first 1/18th of your purchase will be delivered after 180 days has elapsed and another 1/18th will be delivered each and every month until you have received your entire purchase. Note: disbursements are sent the first and third Thursday of each month to the Bitcoin wallet address provided by the customer.
P.S.
Want to see what Bitcoin IRA custodian that offer the worlds safest storage to you?
==> Then click here
---
How about the support of BitVest?
One thing I always put a lot of weight on when it comes to the quality of a support system of a company is if they got a live chat function or not, Bitvest do not have this.
They do provide you with an e-mail and a phone nr for you to call (or mail) with your questions.
---
Is BitVest IRA a Scam?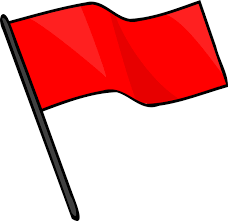 So, is BitVest IRA a scam? Well, I do not think so, however, if they are your best option to go with is a whole other story, that I do not think also. Personally, I think their website lacks too much in info, they do not provide you with an owner (not even an about page) on their website. They do not offer you storage, they only offer Bitcoin, etc.
But really? No owner??
There is no owner listed on neither the BitVest IRA site and that should lead to concern (you ALWAYS want to go with a company that is transparent about things).
After some research, I managed to find a bit of info on the founder of the BitVest Digital Mining you can see the info they provide by clicking here (opens in new window)
Then when I looked at their Mining website I got another owner with a different first name, might be a family member? (see below)
That might sort out the "owner mystery"? Am not sure, what do you think?
Anyway, let´s see what some of the most well-known and trusted review and rating sites have to say about this company…
---
Reviews and ratings from their users
One thing that is always good to do to get a better overall view of how good a company really performs and serve its clients is to look at what their clients actually have to say about them. As always we look at what the most well-known and trusted review and rating sites have collected about the particular company we review. However, this time we weren´t able to find any info at all on BitVest IRA, most likely because it is so new in the market, so we went on and looked on what their partnered company"Madison Trust Company" managed to score:
BBB 
Score:
(5 / 5) (out of 2 reviews) more detailed click here (opens in new window)
BCA
Score: N/A
Yelp
Score:
(1.5 / 5) (out of 4 reviews) more detailed click here (opens in new window)
Ripoff Report

Nr of complaints: N/A
Conclusion from this:
As you can see above there is not that many reviews at all on either BitVest or their partnered company. The ones we found does not really impress and are actually a bit below average… Another thing we looked at is how many likes and followers Bitvest got on for example Linkedin. The number of followers are 2…
P.S.
There are a few Bitcoin IRA custodians that got hundreds and even thousands of reviews from happy clients, some of them even average a total score of 4,9 out of 5 stars… You might want to check them out first before you make a decision that you might regret later on.
==> Click here to read the review on the #1 recommended 
---
Pros and Cons of BitVest
Something that we always do when we review a company is to compare its positive sides against its negative. That is something you might want to do also before making a decision. Below we have pointed out some clear points on Bitvest to make this job easier for you:
The good
Offer you a discount on Bitcoin
The bad
Website lacks in info
Does only offer you Bitcoin and no other cryptocurrencies
You have to find a safe and secure storage on your own
---
Are there better alternatives out there 
Is BitVest your best option out there for a Bitcoin IRA? Well, I would say absolutely not. There are at least 3 that comes to my mind that offers you both storage and also more than only Bitcoin to invest in. You got Bitcoin IRA for example that offers you good storing and also got a lot more testimonials online from real users of the service. Then you also got the IRA custodian that have been dealing with precious metals IRAs and dominated that space for over 8 years now named Regal Assets, they recently moved into offering Cryptos for their clients so they are another great alternative.
**Want to understand more about Bitcoin IRAs? Click here to read about
---
Final words and verdict on BitVest IRA

Overal rating:
(2 / 5)
Ok, I think I have made my point pretty clear on this one. I would absolutely look elsewhere if I was you and want to invest in bitcoin from your retirement account. There are simply too many questions (and red flags) on this company and I can simply not recommend it to anyone at this point.
The rating 2 out of 5 stars seems like a fair one, for now, this can of course change to both a higher but also a lower one in the future as we make sure to update our reviews as soon as anything new comes up about a company.
However, for now, I strongly suggest that you take a look at other alternatives, this simply doesn´t feel safe enough for the moment.
If you want to read the review about the one I would recommend the most simply click the link below:


Hope you found this review of BitVest IRA to be helpful, you should now have a better understanding of what it is and if it is something for you or not. If you have used any of its services please share your experience in the comment section below as it can help others. Also, if you got any questions about this review I will be more than happy to answer them below!
Please be social and help others! Share this review by using the share buttons below (Facebook, Twitter, etc)!
I wish you success
John
Founder of: $tart Make $top Waste