Today we review Similarweb for you. What is Similarweb.com? Is it worth your attention or should you look at another service provider instead? This is just a few of the questions we help you answer today! Ok, with that being said, let´s start!
Product: Similarweb
Website: www.similarweb.com
Price: Depends (see further down in review for details)
Who is it for: Internet marketers and online companies
Overall rating: 
(3.8 / 5)
What is Similarweb.com about?
Similarweb.com is a platform that allows clients to access global multi-device market intelligence that is crucial in understanding, tracking, and growing the digital market share of your website and hence your company. This company is run by a team of more than 400 people distributed across four continents. This company analyzes more than 3 million mobile apps and 80 million websites in 240 categories and distributed across 60 countries to come up with data that can be used to assist their clients. The clients visiting Similarweb.com for help range from small businesses ran by few members to global enterprises which have an impressive global footprint.

Essentially, Similarweb.com exists for the sole purpose of helping these organizations to access the market intelligence and insights that are generated daily from the analysis of the apps and websites.
How to Use Similarweb.com
Using Similarweb.com is quite simple and straight-forward. As a client, the extent to which you want to rely on this site is guided by the nature of market data you need. If you simply want to analyze a certain company for you to know how it is performing based on the information collected from its websites and apps, you can simply rely on the search bar at the top of the website.
Similarweb.com's internal search engine is quite superior for a site of its kind in the way it gives the visitor to this site multiple suggestions as they are typing in the first few letters of the company they want to be analyzed. The best thing is that the visitor also gets suggestions for related applications.
Once you have clicked in the relevant company's website or application, you can begin viewing the data presented to you in a very impressive manner. Similarweb.com relies on excellently crafted infographics that give an instant picture of the way the company's website or app is performing. You can also view how relative competitors are performing.
Another way to use Similarweb.com is by picking the solution that you want for your company and then proceeding to create an account. The solutions that you can access a visitor are limited to a free version and an enterprise version.

The steps you should follow to start relying on the solutions provided by Similarweb.com are as follows:
Click on the log bar on the menu. Sign up using a "Google account", "LinkedIn", or by providing your details.
Provide extra details about your company such as the website URL, the number of employees, the position you hold in the company and the niche of your company's website.
Gain access to the 7-day free trial version
You can also choose to instantly access the Enterprise Version by clicking on the "Upgrade" button. You will then be instructed to talk to a consultant in either the sales team or the support team through a direct messaging app and wait for feedback.
What service is actually provided to clients?
Similarweb.com is a one-of-a-kind company that provides a platform that serves clients by enabling them to do the following things:
Benchmark their websites and apps against their main competitors.
To peek into the hidden marketing strategies that all your competitors distributed across various industries and countries are relying on.
To make an easy keyword search of the best-performing sites, based on the actual web traffic statistics generated from the analysis done by Similarweb.com.
To discover the new opportunities in the market while reducing the risks of having to go through a learning curve, by simply viewing all the mistakes that your competitors are making or have made in the past.
The available packages
Similarweb.com have their services packaged as solutions which are then sold as plans. The solutions that determine the nature of pricing include:
Marketing team –to help you uncover all existing growth opportunities across available marketing channels for you to boost your user acquisition.
Research team- to help you benchmark the performance of your company's site and to analyze audience behaviour in a bid to get a larger market share.
Sales team- to help you analyze the relevant teams that will grow your pipeline, create for you the perfect pitch and help you win more deals,
Investors –to help you gain visibility in your company's KPIs as you analyze the market trends, as you seek to invest in the selected niches without blind spot.
These solutions are packaged into two plans, namely free and enterprise. These solutions present different benefits as follows:
Free plan
Five results per metric
One month of mobile applications data
3 months of website traffic data
Enterprise per metric
Unlimited results per metric
28 months of mobile applications data
Up to 36 months of website traffic data
Global and national level data
Access to the desktop-mobile web split
Mobile App engagement
Popular pages in your niche
Access to keyword analysis
An analysis of the industry that your website serves.
Access to unique visitors to your site.
Allows for multiple users for your account.
How are the packages priced?
Pricing at Similarweb.com varies from free to a figure that one agrees on with the consultants, based on the needs at hand. The free plan, which is as suggested by its name, is free, but only lasts for 7 days, after which you are required to upgrade to an enterprise plan.
**A great alternative might be Clickmagick and they offer a 14-day FREE Trial instead!
Customer Care and Support
Customer support at Similarweb.com is provided through two main approaches. The first approach is through the direct messaging platform located in the "Contact Us" menu bar at the top of the website. If you have already created an account and have signed, you are simply required to raise your issue and click the send button. If you are new to the site and you have not created an account, you can use the live chat platform. You can chat one on one with an expert or consultant to make your inquiry. If the experts or consultants are not available, you are usually required to wait for them to return, upon which they will send a response to your email address,
Is this site genuine?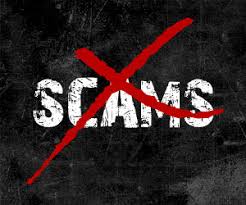 Very many pieces of evidence can be found online to prove that Similarweb.om is a genuine site. To begin with, the details of the managerial team are provided on this site, along with their images. If you'd a search of one of the people on the managerial team you will find relevant details about them on online platforms. For instance, you can find details about their CEO on CrunchBase (https://www.crunchbase.com/person/or-offer ).
Another thing that supports the fact that this company is real is the fact that there are job listings for this company on online sites such as Gary's Guide (https://www.garysguide.com/jobs/5sp461e/Director-of-Customer-Success-at-Similar-Web).
Also, according to Glassdoor.com, this company has its headquarters at Tel Aviv-Yafo (Israel). Glassdoor.com also rates this company 3.6/5 (https://www.glassdoor.com/Overview/Working-at-SimilarWeb-EI_IE995824.11,21.htm).
Trust Radius rates Similarweb.com 7.8/10, based on 24 reviews (https://www.trustradius.com/products/similarweb-pro/reviews).
The pros & cons
There are several pros and cons of relying on this site to acquire the solutions you require to grow your business, as follows:
Pros
This site's industry leaders' analysis is very thorough and accurate.
the website is very easy to use
the filter by country feature is helpful
the metrics provided are easy to understand
traffic data helps show interesting trends on a global scope
Excellent and professional color scheme.
Cons
poor packaging of their plans based on the price which leaves out small business out of the picture
only 2 plans are available
One cannot compare prices without having to contact a consultant in their team.
What can be altered about this site?
As much as Similarweb.com is superior in its ways, it has several flaws which can be addressed to make them better, and for them to stay ahead of their competitors. These include:
They should come up with better pricing strategies.
They should give a price chart for their plans and packages.
Alternative site
A suitable alternative to simlarweb.com is Moz (https://moz.com/). Moz takes pride in being capable of providing an all-in-one SEO toolset as well as being able to provide accurate SEO data analysis which organizations can rely on.
Concluding Thoughts
Verdict: Legit!
Overall rating:
(3.8 / 5)
This site is easy to navigate, thus clients can go through what is offered in the site without many struggles. It is an easy-to-use site that makes it possible for one to view website and app analysis data that is pertinent to their business needs. The data collected presented after the analysis is reliable and business enterprises can rely on it to plan on how to beat their competitors. Similarweb.com is therefore unique but would be better than its competitors if they introduced more plans which are priced using a better approach.
Maybe Similarweb isn´t for you?
Similarweb might not be what you were looking for, you might find a better value in other tools for your online business endeavors, especially if you are an affiliate marketer. If that is the case then I would highly recommend that you check out the review I made the other day about a tool named Clickmagick.
It comes with a FREE 14-day trial so you can test their service out before and if you decide to buy it.
I hope you found this short review on Similarweb.com to be helpful and that you now have a better understanding of what it is and if it is something for you or not. Please, if you have used their service yourself then share your experience in the comment section below as it can help others. Also, if you got any other questions about this review I will be more than happy to answer them below!
I wish you success!
John,
Founder of: $tart Make $top Waste