It is time for another review and today Vindale Research is up for a closer look. What is Vindale Research? A scam or a real opportunity to make some money online? Maybe this can replace your normal 9-5 job? Or is it even worth trying?
This are the questions that will get answered within this short review, and you will also get similar alternatives to check out!
Vindale Research Review:
Product: Vindale Research
Website: www.vindale.com
Owner: Vindale Media LLC
Price: Free to join
Who is it for: People who want to make extra money online taking surveys
What is Vindale Research?
Vindale research is probably the oldest "take surveys online" company that is out there. It is an independent research company that pays people for taking surveys. They also pay people for reviewing products and then report back to Vindale Research what they thought about and how they experienced the product.
How does it work?
The surveys works like most other places online where you take survey, you get one to complete and you get paid when you are done, simple as that.
To review a product is a little different though, you are going to have to buy the product before you make a review on it, and that is not someting many people will do, unless they really want the product of course, because you get to keep it once you have bought it and reviewed it.
Something for you? Or not?
Me personaly don´t like taking surveys online, because they take time and you will not be able to make more than small extra money.
Vindale Research is no different… It takes time and you will only get small pocket money for doing this. What you can expect is about $100 per year… in best case scenario… If you do it, is up to you of course.
If you like taking surveys as a hobby it can of course be a good way to make some extra small gasoline money…If you like taking surveys…
A similar but much faster option!
If you want to make money fast without putting a lot of time on things, I suggest you check out my review on Getpaid.social. There you don´t have to take surveys, instead you will get paid for performing simple tasks that only takes seconds. Tasks like this for example: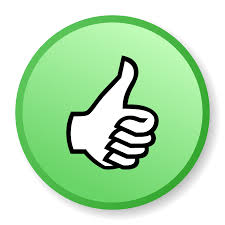 Like a Facebook post
Share a Facebook post
Like a Twitter post
Visit a website
Leave a comment
These are just examples but you get the point, it goes faster! It won´t make you rich, but you will make atleast the same amounts that you would taking surveys, if not more. Click here to read more about Getpaid.social
Final words and Verdict
Verdict: LEGIT!
Overall rating: 3/10
The Vindale Research is not a scam, it is a legit way to make money. But it will take a lot of time to even make enough to buy a cup of coffe. The fact that you have to buy the things you review is also one of the reasons the overall rating is not higher than 3/10.
Do you want to make BIG money online?
If you already have money:
If you want to make big money online you should know that it will always take both time and effort to get there… Unless, you already have a lot of money and are ready to invest (and also take a risk). If that is YOU, then check this out.
If you don´t have much money:
But if you don´t have a lot of money to invest then you need to put in both some time and effort before you will start making any money of significant matter. The best method is probably affiliate marketing. It is the exact same method that has made MANY people able to quit their normal 9-5 jobs and make a living completely online. It has also made MANY internet millionaires.
The process is actually very simple and you can actually make money from products that people buy online, that you don´t even own!
Just think of Amazon.com for example, anything that they sell you can make a percentage of. If you want to know more about this, and how YOU can start doing this business click here.
Just keep in mind that you won´t get rich overnight doing it, but if you stick with it and don´t give up you will see how the money will start to add up fast! Maybe you will be able to quit your normal 9-5 job after 6 months (if that is what you want of course).
It is also nothing that you will need a lot of money to start with, you can actually find places to start for free.
Ok I hope this review of The Vindale Research was helpful and now you know what it is all about and what to expect from it. You also got other options if you don´t like the idea of time consuming surveys for small money.
Please leave a comment!
John
Founder of: Start Make Stop Waste